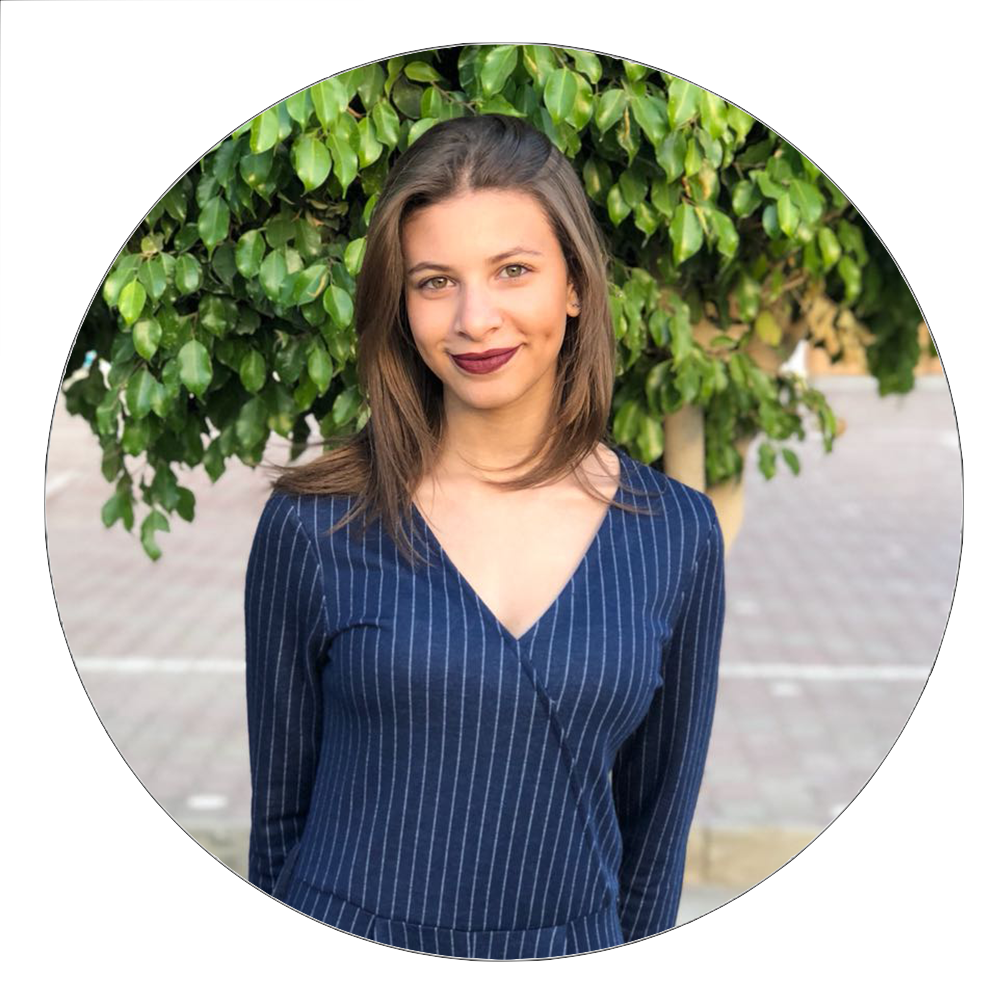 Malak Mounir
Deputy Secretary General
Get to know Malak!
Malak Mounir; what can one say about such a strong and powerful personality. Putting aside Malak's dedication at amazingly and skillfully working on a task to till achieves perfection, yet, all of that seriousness is covered by a completely manic and hysterical  personality. Out of her mind, completely crazy, extremely energetic, are a few words I would honestly use to describe her. With her bright and beautiful smile you can never resist the urge to smile back even if you're in a bad mood, especially because she will make the most hilarious facial expression just to hear you crack up. She will be very concerned with anything a person might be dealing with, She listens and finds a suitable solution for the problem; in simpler words, she will basically hunt you down until you are forced to tell her everything. I couldn't have imagined my experience in this team without having someone like her to shout with the loudest of voices whenever someone wants to make an announcement, I personally don't think Malak will ever need a microphone in her life. Having to work with such a fun and charismatic person is truly an honor which I would not trade for the world, from balancing our work to creating hilarious memories, nothing would have never been the same without her.
Nour Anis
Secretary General
Get to know Nour!
According to the urban dictionary "Nour" is: "The most loving, affectionate and caring person you'll ever meet. Extremely smart, funny and sensitive. A bit lost, still figuring out what she wants in life and how to reach it. when she smiles she makes you forget all the problems you have, her hug will give you an assurance that you have never felt and will never do." As cliché as every word might sound, I couldn't have described Nonos that perfectly. This girl has a huge impact on people who surround her, the team and me on a personal scale. Pre-heat expectations to 100%, mix one cup of boldness, half a cup of leadership and a pinch of cuteness, mix until big headed and short. Then add 4 spoons of enthusiasm, a tablespoon of fun, a cup of gorgeousness, and the main ingredient: kindness. That ladies and gentlemen is the recipe to getting the perfect friend and guide, the recipe to getting "the Nonos". Get to know her and enjoy 😉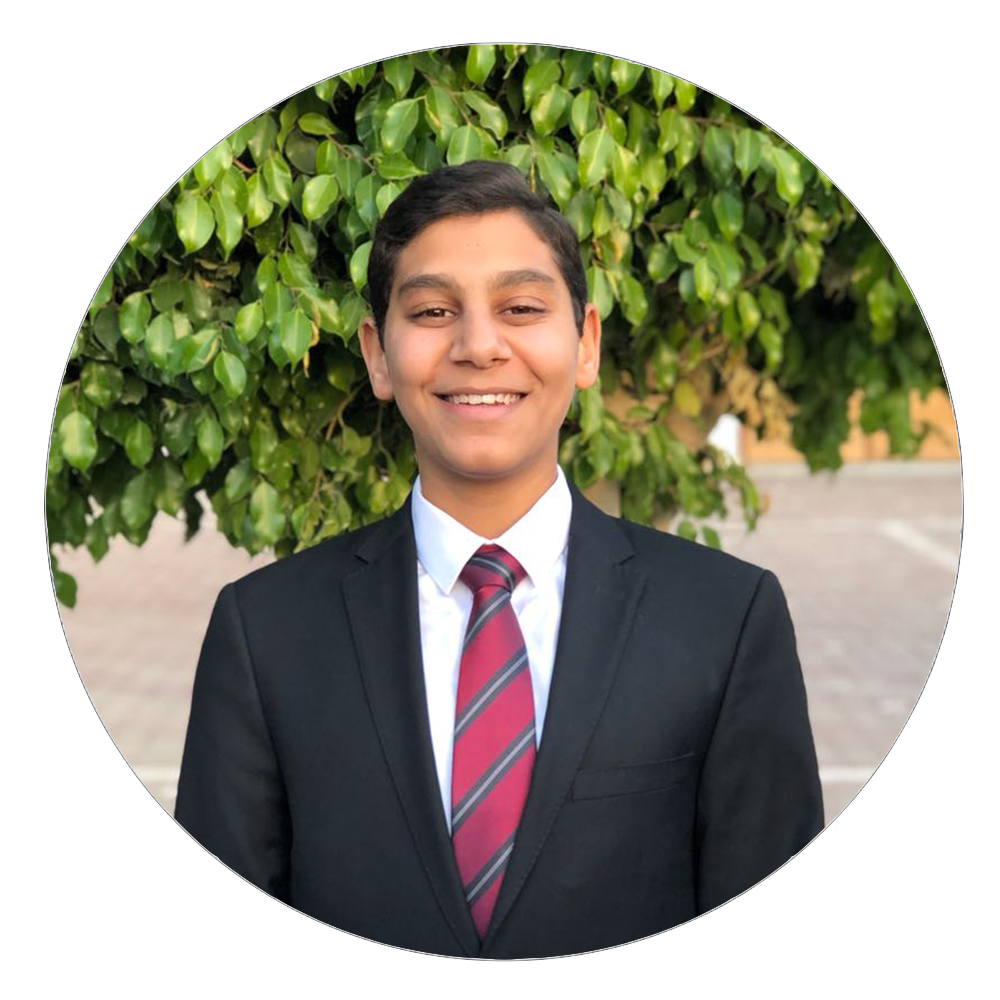 Mahmoud Zahran
Deputy Secretary General
Get to know Mahmoud!
It isn't surprising at all that Houda Beih is this year's Deputy Secretary General, his persistence to offer a counterclaim to every proposition I state proves that he's a well-read individual who jumps at every opportunity for an intellectually stimulating conversation. However, Mahmoud is also one of the most helpful people I know, he will go above and beyond to make sure that you're all set and have everything you could possibly need. A good leader is someone who has a global mindset, someone who's unprejudiced and considers all humans equal. Which is why I believe Mahmoud is the perfect addition to this year's secretariat. It is also why I cannot fathom why such a kind and empathetic individual would be obsessed with someone as narrow minded as Logan Paul. Nevertheless, that just comes to show that Mahmoud has a pure heart and only sees the good in people. In our year group, Mahmoud is mostly known for his notorious lisp, his weird (and loud) ticks and his ability to fall asleep in a split second at any given time.
P.S. Watch out ladies, cause Houda's a feminist and he makes a mean Omelette à la Mahmoud.
Christian Cornec
Director
Advisory & Coordination Board
Suzanne Sedky
Executive Advisor
Get to know Suzanne!
Suzanne, the girl known to be the purest, sweetest and cutest amongst a group of friends. She is definitely the goody-goody type of girl, who perfects any task at hand. Don't get tricked by her tiny size, because she possesses the biggest and most generous heart of gold one can own. It's really hard to get mad at her, since her puppy eyes and soft voice always find their way out of any inconvenience. She's a perfectionist and a very hardworking girl. Thinking about Suzanne and her mind blowing personality, I cannot choose which of her traits are the best. However, the first thing that would come to my mind when introducing her is her astonishing way of propagating positive and happy vibes wherever she goes. She always keeps a lively smile on her face along with a great sense of wisdom. She is an irreplaceable friend who is always there for her loved ones delivering some fascinating pieces of advice. Suzanne knows exactly what to say in every situation possible and I guess that's why she is part of OISMUN XI's executive advisory board.
Ibrahim Hossam
Executive Advisor
Get to know Bibo!
Ibrahim Hossam is known for many things. For starters, he is the year group's genius, he is extremely intelligent and informed in many fields ranging from math and science, to technology (he sometimes even outsmarts the school's IT, which I guess where the name Bibo IT comes from), I even forgot about politics, economics, literature, and the list goes on. He is the definition of a living encyclopedia, its weird how much knowledge could be stored in that corn looking head of his. But seriously, besides being the year group's genius, Bibo is mostly known for being the helpful and cooperative person he is. If you're facing any trouble in school, Ibrahim would be prepared to leave his own work aside and focus on helping you, and trust me he won't just rush you (his OCD won't permit it). In addition to being helpful Bibo might be one of the wisest persons you'll meet, and he doesn't limit the knowledge and experiences he has to himself but spreads around, making him a team member which you can rely on when in need for advice or consult. That explains why he might be one of the best executive advisors to have been part of the OISMUN teams.
Nour El Nashar
Executive Advisor
Get to know Nour!
Nour Foad El Nashar is an Egyptian student, pseudo intellectual and actress mostly known for her role as the ostrich of our year group. She somehow manages to come up with the most irrelevant stories, yet will be able to convince you that they're all true. Having her as one of the team's executive advisors is crucial for the team's entertainment. The literal definition of the word advisor is 'one who gives advice in a particular field', this might be the perfect description for someone like Nour. However, she doesn't give advice in a particular field, she adds her own twist on anything and everything despite the fact that she knows nothing about the topic at hand. All jokes aside, Nour is the most hardworking and dedicated person I have ever known. She's the type of person that would always underestimate herself, she doesn't know how loving, caring and kind she actually is. Nour is the type of person that would always be there for anyone, if you face any problem during the conference, Nour is your Go-To. She's the type of person that would and will never let you down.
Mariam Moharam
Vice-Head of Organisation Team
Get to know Mariam!
Mariam has one of the most beautiful souls, one of the kindest and purest hearts and one of the prettiest faces you'll ever see. Whenever her name is mentioned you can't help but think of her stupid nature and silly jokes that make her who she is, and that is what I absolutely love about her. She's got the beauty and clumsiness of animals …  you may call her a cat or a panda or *insert any animal name here*, but we'll certainly and necessarily call her
BEAUTY
. She's an inspiration to all those around her, she never fails to amuse me with her creativity and outgoing personality. She's the kind of friend with whom you find comfort, the kind of friend who's always there for you whenever you seek her help, a person with whom you can talk about anything and everything whenever and wherever. No matter how hard is what you're going through she'll make you feel like you've got the whole wide world right beside you. She's a big blessing and a strong backbone that proves to be essential for this team's functioning.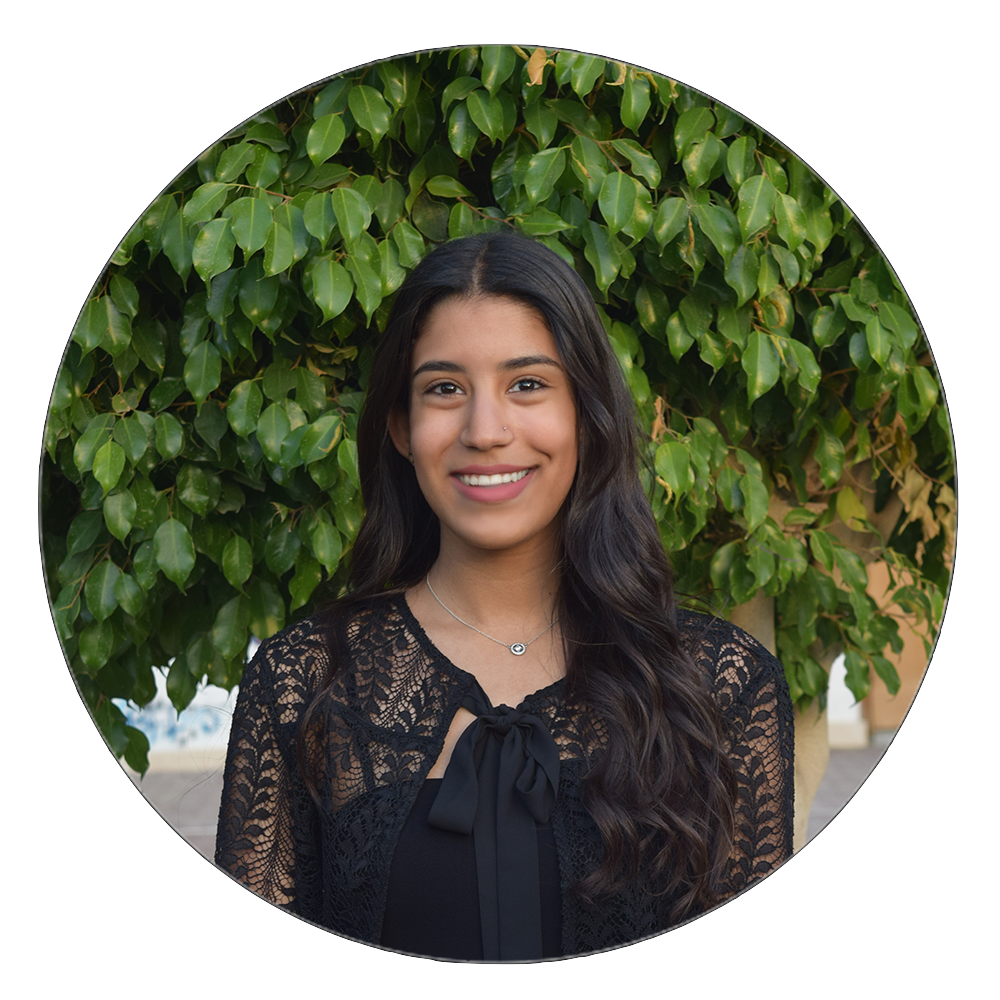 Fatima Amr
Head of Organisation Team
Get to know Fatima!
Fatima's got a smile that shines brighter than a star. Spending the day with her will for sure brighten up your day, since she's one of the most interesting and fun people you could ever meet. Fatima has a captivating aura, that will instantly make you want to know more about her. Her kindness might give you the illusion of her being shallow, however in reality her personality's got depth. Fatima is creative, passionate and committed. With her, work won't feel like work! She always comes up with the most innovative, clever and creative ideas that makes all wonder where she gets all this creativity from. She loves stepping out of her comfort zone. Besides her genius ideas and outstanding work capabilities, Fatima has an amazing sense of humor, she'll turn your frown upside down whenever and wherever. She's the type of person you can always count on and is sure to have a long lasting friendship with. Fatima definitely will have an impact on OISMUN XI, we all can't wait to see what she does!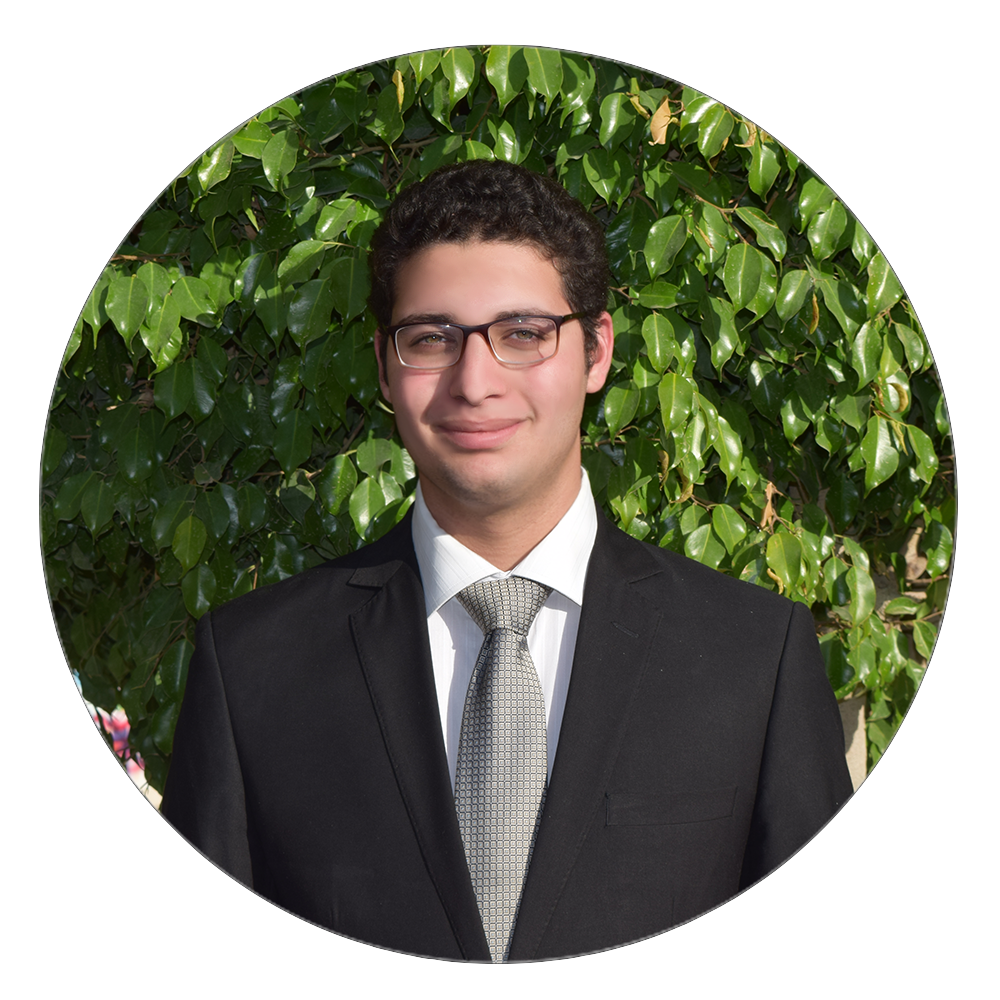 Medhat Kandil
Vice-Head of Organisation Team
Get to know Medhat!
No matter where life takes you, Medhat will always be there for you, supportive and willing to help others like he always is. Even though he may not look it,
 he is the smartest person I've ever met. He is a very hard worker, and I didn't have a slight doubt when he applied for the Head of Organization Team position that he wouldn't get it. His dandruff isn't the only phenomenal thing about him, but his work, his support to everyone, his kindness, his loyalty, his commitment, his whole personality. Medhat and I have been best friends since forever and I'm honored to stand before him and say that he is my friend. I've seen him grow into the man he is right now; a man of kindness, honor and ethics. I'm honored to be with him in the same team and to witness the great changes and his outstanding work being presented. Medhat definitely one the members to be proud of in this team, and his work is going to outshine the past OISMUN conferences. 
Seif Girgis
Head of Administration
Get to know Girgis!
They say that in each cohort there is always someone acing every thing in life; it's definitely Seif. He would indeed be the pure synonym of an ideal person. Academically, it's always straight As, striking physics and mathematics at a higher level. Although Seif is the most sociable person and would never miss an outing, he always believes that family comes first. He's everyone's go-to and the truest "BAEEEEE". Introducing Seifo the boss would be hard as one would need an enormous amount of paragraphs to be describing such an adorable personality. As contradictory as his personality might seem, the calm, wise and mature individual might turn out to be the party animal, hitting up the dance floor vigorously. If you're ever feeling bored at a party you want to escape, or just wanting to chill in Korba, or even need some help in chemistry just give him a call and he'll never let you down.
he's the type of person to solve your problems in a second, as if they were just a simple mathematical equation
, he'll make your concerns a priority and spread optimism wherever.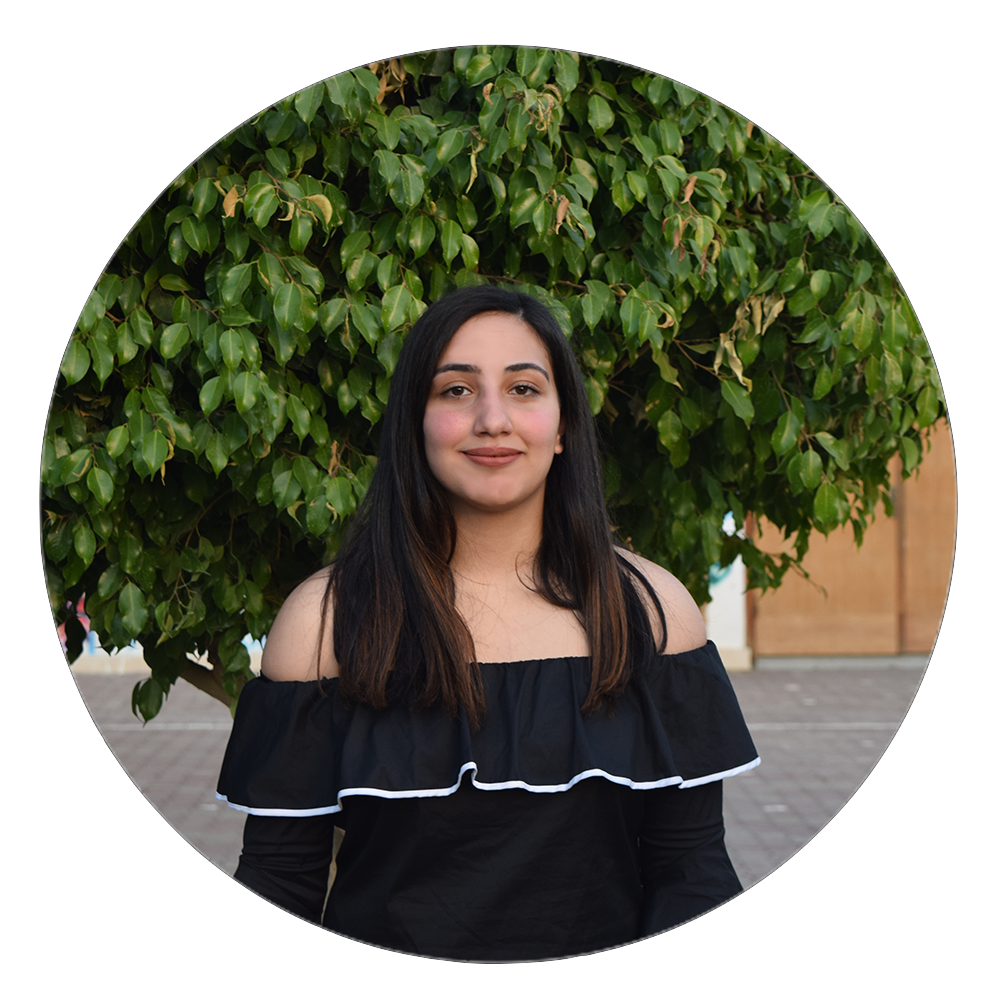 Mariam Sherif
Vice-Head of Administration
Get to know Mariam!
When you hear the name Mariam Sherif the first image to come to your mind will be of a hyperactive girl talking SUPER EXTRA fast about god-knows-what. However, if you stop for a second and listen to what she has to say, you'll almost always be completely astonished. Mariam tends to hit you with so much random knowledge that you miss her point and start focusing on how on earth she knows this. She knows absolutely everything about anything and that's only one aspect of how much Mariam can be a huge help in your life. Putting aside what people generally see when they look at her, deep down she is the MOST empathetic person in human history. She will never fail to help you in whichever situation and will most definitely feel guilty about things that couldn't possibly be her fault. Mariam takes anyone and everyone's problems on as if they were her own and completes her work with complete perfection. Thanks to her predominant urge to announce her weirdest and most random thoughts, talking to her will make you smarter. She has such a particular and unique personality, that, I promise, you'll never see any of her traits in other people.
Youssef Bahei
Vice-Head of Administration
Get to know Youssef!
Neglecting the fact that I didn't know how to pronounce his last name, and as weird as it may be writing about Youssef, it is not hard to express how great of a person he is. Youssef is one of those people that you like to instantly. He's bright and brilliantly funny, yet as chill as one could be. He's calm, collected and relaxed. His ability to prevent any type of stress and anxiety is bewildering. He goes with the flow and has an aura of confidence around him. Youssef i's an outstanding asset to the team, and nothing brings me more pride and joy then seeing him as our Vice-Head of Administration. Down to earth, humble and modest couldn't fit him better. Uniqueness definitely bursts from him, contrary to my first impression of him, and I am extremely happy to have gotten to know Youssef. He also has a great sense of logic that never fails in impressing me when it comes to how fast he can put two and two together.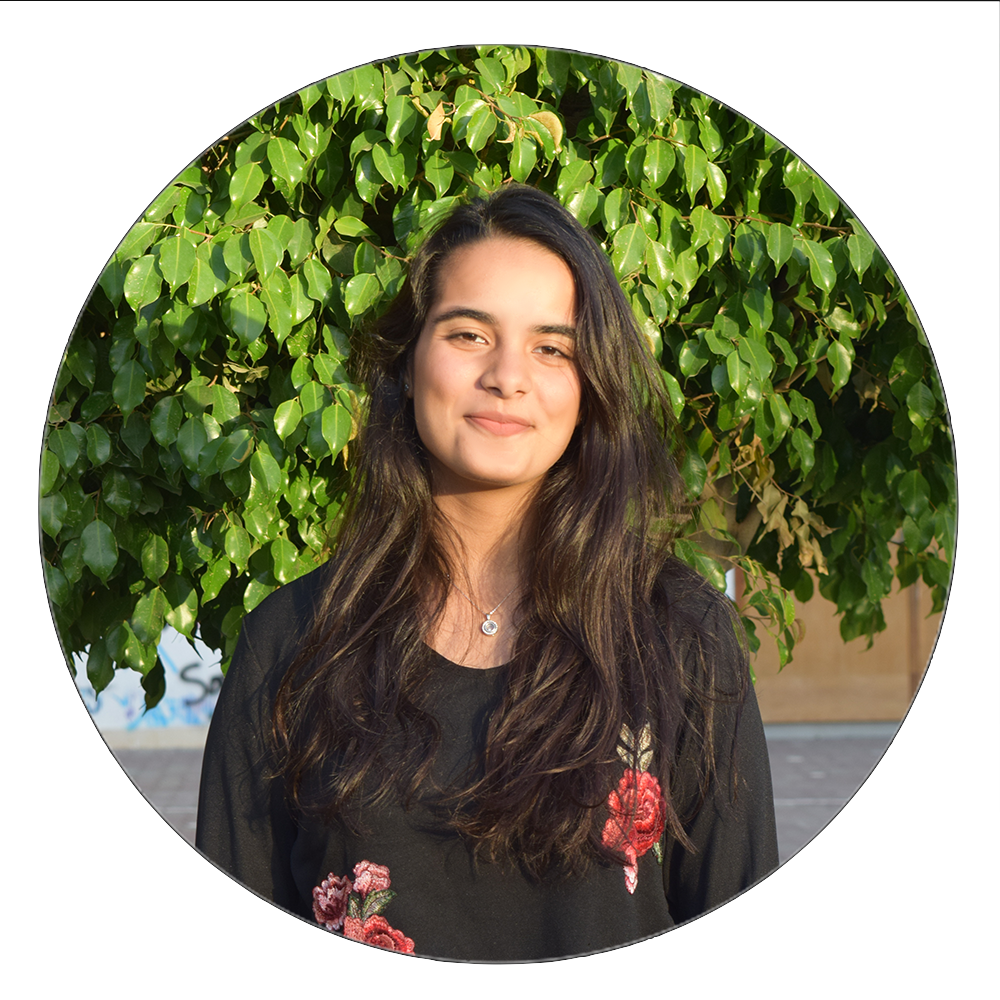 Mariam Ezzo
Head of Admins
Get to know Mariam!
Ever need someone to party with until you get lost? Need a deep talk that will make your eyes bulge from tears, or a hug were you'll feel at home as you take in it's maternity ? Looking for a big and endearing heart, and a big bright mind to accompany; or a person that looks beyond the limits? Someone that understands the struggle of being underestimated, meanwhile they can actually reach the stars when they want to? Well, long-story-short, you're looking for Ezzo! She's all of that combined, with absolutely astonishing skills and abilities when passionately working on something she loves. She's not the average girl that you would cross in your daily life, but instead she's someone you'd like to take a moment and admire. Being a Capricorn, Ezzo has this unique combination of old soul and youthful heart; her presence is undeniable and ALWAYS cheerful. Being an ex-handball player, she's the best at counteracting boredom, and routine with her striking personality. Something that everyone who personally knows her certainly acknowledges that, Mariam has excellent international connections that would surely add up to our team. One last thing is, don't ever let her funny actions fool you; when in need, she's the best shoulder to lean on and get advice from. She's a living proof of "true-beauty-is-the-beauty-within-the-soul"!
Malak Gaber
Vice-Head of Admins
Get to know Malak!
Energetic, caring, smart yet stupid. Famous for her unconditional obsession for Grey's Anatomy and Suits. Malak is filled with extremely confusing yet fascinating traits and qualities. She uses her very bizarre humor as her weapon. Putting aside her peculiar personality, she is one of the kindest people on earth. Nevertheless, don't let her messy hair and slipping glasses fool you, she's one of the most organized people I know. She's the type of person that has way too many schedules for various goals. Her dedication is impressive, when malak puts her mind to something, she puts all her energy into it, which results in passion always being present throughout her work. She is the human definition of home, Malak's presence is both genuinely comforting and positive. Her clumsiness and awkwardness are guaranteed to put a huge smile on your face. She's the type of person that always cares for you no matter what. In summary, time spent with Malak, is an assured "laugh till your stomach hurts" time. Her inner child and rich personality qualifies her for the position of Vice-head of admins. As a close friend, I cannot be any prouder.
Alia El Hakim
Head of Ceremonies and Events
Get to know El Hakim!
For those of you who don't know Alia El Hakim, you're missing a lot! Alia is the perfect mix of everything. She's that person that makes you laugh until you cry just because of a silly comment or a funny joke. She knows how to make your mood flip 180°. She's the kindest bully you'll ever meet, she'll make fun of everything about you, but still love you with her big generous heart.  Alia is that girl with a very loud voice who starts singing random songs in the middle of school. It does not stop there, Alia is great at socializing and an incredible supporter. However being fun and sarcastic does not stop her from acing her work. Alia is a very hard worker, she won't sleep until everything is done perfectly. She excels in all the work she does. She is creative and dedicated, she always thinks outside the box, that's why being the Head of Ceremonies and Events suits her best.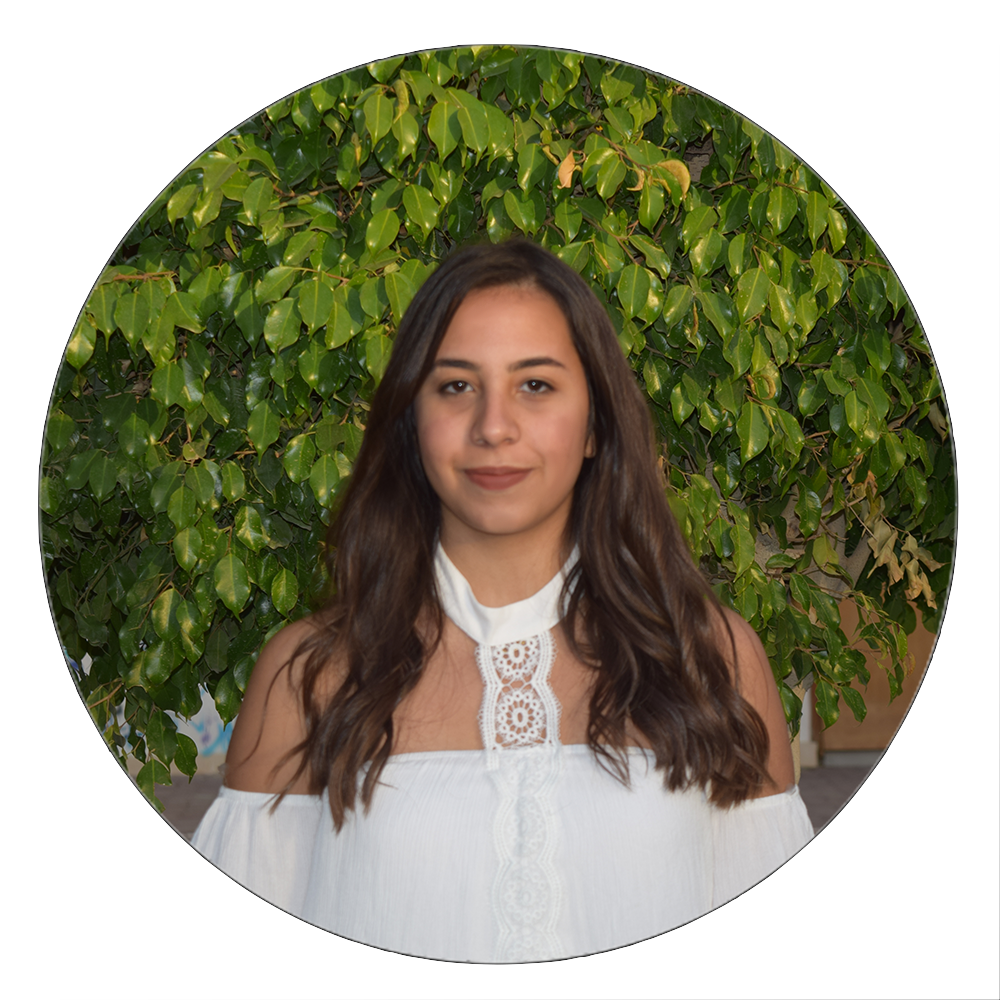 Tamara Imbaby
Head of Ceremonies
Get to know Tamara!
Describing Tamara in only 200 words is probably the hardest task ever. She's one of the most hard working people I know, yet still the funnest person to be around. She can always manage her time and turn in all her tasks on time, a fact that qualifies her to be a very important member of the team! She's always looking for a way to improve her work. Tamara is also the most trustworthy person I know, whether it's a favor, something personal, or work, you can always count on her to do whatever. If you ever find me laughing out of nowhere, it's probably because I remembered something she said; her sense of humour is probably the best thing about her which is why i'm always telling her "Tamara im probably gonna die laughing because of you". All in all, she's all we need in a team combined into one!
Wahid Bahgat
Head of Events
Get to know Wahid!
Ready to have the best time of your life? Well with Wahid Bahgat as head of events for OISMUN XI, I can assure you that you will. Wahid is a very rare and unique person, you can never find someone with the same personality as his. He really knows how to have fun in many ways and can turn any moment from boring to astonishingly entertaining. He is so committed to his work and will never leave a part of it unfinished. When doing something that will have his name, Wahid will transform into a perfectionist. He's sense of humor and his love of partying and having fun will make any occasion he's taking part of amazing. Wahid's chill attitude will make it easy for him to solve any problem he may face while doing his work. Moreover, his creativity, originality and passion to succeed will make his events incredibly memorable. Don't miss out the chance to be part of this year's OISMUN outings because "EL DOD" will definitely surprise you with events that are out of this world !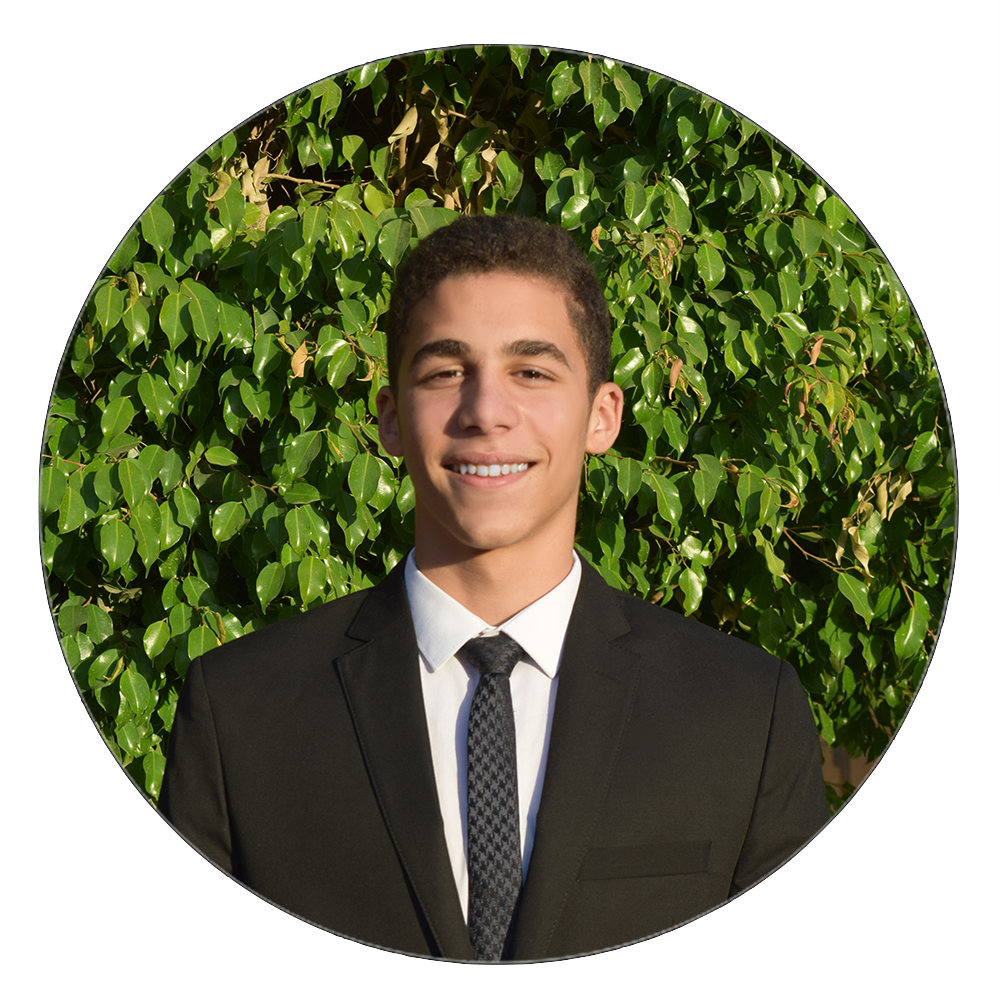 Adham Mito
Head of Hospitality
Get to know Adham!
Adham, a name composed of 5 letters in which each one explains perfectly his personality. Well, he's Adventurous, Decent, Humorous, Active and Manly. He's the kind of person you'll consult at 3:00 in the morning to ask for advice, among all people he will surely understand you the best. The guy with whom you can have the deepest conversations, and yet still have the funniest ones.  At any party you will never fail in distinguishing his presence as you will always find his blond head popping in the middle of the crowd. When it comes to something he's passionate about, Adham will mesmerize you by his great dedication to his work. He's a hard-worker who's always heading forward, setting up high goals and targeting perfection. He strongly dislikes boredom, dullness and routine hence you will always find him spreading vivacity in order to avoid ennui. Once you get close to him, you will get to witness all of his sides, starting from his commitment to work to his insanity, his caring and loving personality to his bullying, his laziness to his enthusiasm and his wisdom to his childishness. Adham is everything and it's opposite, which will leave you with great eagerness to get to know such a person. He will enthrall you by his fascinating racket skills, his potential as a pianist and his academic brilliance. That stunning individual is rare; the joker you'll be using to fulfill any task, once given a duty he will never disappoint you. Your jaw will drop as you watch him extensively nailing his job. It's no wonder he's heading three positions at once.  
Nour Shoukry
Head of Accomodation
Get to know Nour!
So many words to describe the most daring, hard working, motivated and devoted character I have ever met. Nour isn't considered an important part of the team for nothing, she can be regarded as the asset that completes the entire team. With all her connections and various talents, she can never fail to accomplish any task given to her. Putting aside her loud voice, she usually gives an aggressive first impression, but what is actually being projected is usually excitement. If you ever have a spare second, I would advise you to glance at the way Nour uses everything in her powers to achieve a certain goal with complete perfection, I assure you, you will be amazed. With all her hard work that I truly admire, she doesn't just work to get things done, but she does it with a certain passion that may inspire you, and you may also think of her as a source of motivation. She is a person that will literally leave all she has to do just to help you out with anything you need, and when I say anything I mean anything. She will always put your interest before hers' and will do anything to always keep everyone happy and satisfied.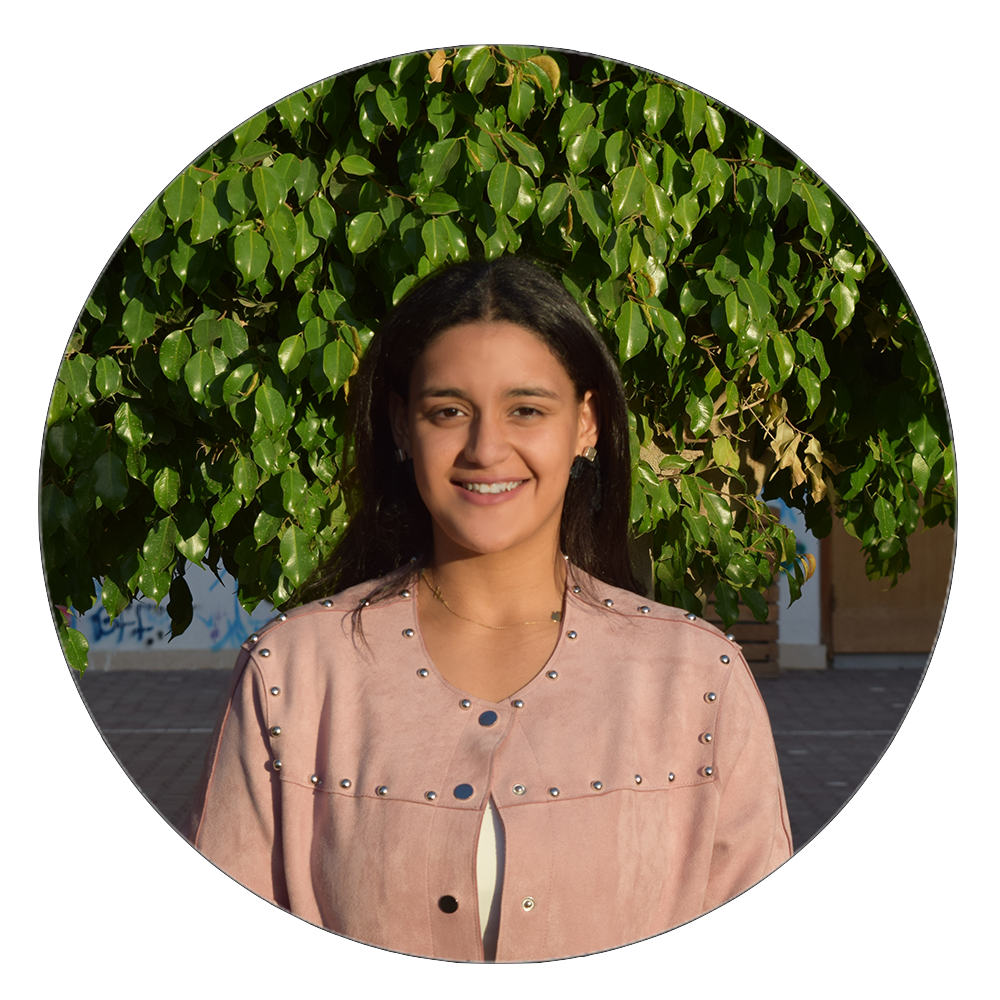 Farida El Shazly
Head of Catering
Get to know Farida!
It's an honor for me to tell you about one of this year's heads of catering, Farida ElShazly. Farida is one of the most hardworking people I have ever met in my life. She has the purest heart ever. Additionally, she's a unique sporty girl which is why we call her "FIT FITO"; you can also call her "SHIZO". You can say that she is the future "Ali Mazhar". Farida is a type of person that is very organized and doesn't like to be late in any of her work. Surely, I will never forget that Farida is a very reassuring person who cares a lot and loves to help others in every way. If you want help, go to Farida and I am sure she will help you. Farida is a moody girl, some days we can see her with her beautiful smile and some other days we can see her with an angry face. What I like the most about Farida is her hard work and dedication characterized by her persistence. When she works, she puts all her effort in that work which consequently becomes completed excellently and of excellent quality. Participants of OISMUN XI, get ready to eat delicious and delightful food!
Abdelrahman Farrag
Head of Catering
Get to know AbdelRahman!
He is kind hearted. He is supportive. He is a hard worker. He is known for his sarcastic sense of humor. These are only some of his traits and qualities. He is one of the most valuable assets of the team, seeing he is a person you can always count on. Other than being entirely devoted to his work and being a perfectionist, he beholds, as you can say, the proper meaning of team spirit. He'll turn in his work at the assigned deadline, but he'll add a ridiculous note at the back. He'll present you not only his tasks but also perform magic tricks and practical jokes. He is always there to help and support; the most important qualities of a team member. No matter what, where or when, he'll always be there to surprise you with his sudden "SPACE MONKEY", or utter "Trézéguet" whenever you say a word that rhymes with it. If you haven't already guessed by now, it's AbdelRahman Farrag one of OISMUN XI's heads of catering, always on the duty to fill your tummy with the most delicious and mouthwatering food. Having a person this special and exceptional in our team is definitely a wish to our lucky stars.
Seif El Kholy
Head of Catering
Get to know Seif!
One of this year's heads of catering is someone who you would definitely count on. Seif, someone dedicated to his work, someone who will never give up on something he's passionate about and someone who will always nail the task given in hand. In fact, as much as he can seem to be a calm person, he manages to add some comments that will surely make your stomach hurt from laughter. From his inability to speak correct french for more than a second, to being a Liverpool super-fan, Seif keeps his presence unique and it's one of the things I admire the most about him. He's the kind of people you will find in the break playing ping pong and bringing his opponent to the ground. Talking about his personality, Seif has got one of the kindest hearts although he doesn't show it. He's an introvert that hardly expresses his feelings until it comes a situation where it will truly bring out the man in him, trust me as i speak from experience. He might be having the world running after him, but if you need help, he would cross miles to offer it, as he genuinely cares about his friends.
Ali Hatem
Head of Security and transportation
Get to know Ali!
Ali Hatem is a person of many talents, for starters he is an a professional pickpocket, I've seen him many times unchain a keychain hanging loose from someone's bag or swiftly remove food from there bag, but fortunately he gives the stuff back (but not the food, that he eats). Speaking of food, one of Ali's mains talents is convincing children into giving him food, or at least I think he convinces them, so if you ever have a food shortage he's your go to guy. But seriously though, what I really admire about Ali is how generous and kind he is, although he doesn't look that way, he truly is. I remember, that when asked about what he hates the most, his response was losing the people he loves and cherishes. You don't need to know Ali to know how much of a dedicated and committed person he is. When he puts something in that dumb head of his, he puts his all into accomplishing it, no matter what the odds are he just won't let anything get in his way. All of the above combined with his helpful and joyful spirit make of Ali an ideal team member and contributor the OISMUN  family, but most importantly an ideal friend.  
Abdelrahman Tohamy
Head of Security and transportation
Get to know Abdo!
Tohamy is the type of person you can freely talk to about any topic that comes to your mind, from the most ridiculous to the most interesting, he'll always be right there listening. You normally get out of him two remarkable reactions; either smart, intelligent ones or the kind of laugh reflecting how he has absolutely no idea of what you're talking about! But trust me, one of defining qualities, is his personality, which is this great glimpse of curiosity and naturally caring attitude that I can never replace. Tohamy also has a great taste in sports; hitting the gym and playing football are only two of many activities he's committed to. You can always see how hardworking he is when he likes to, and also how lazy he can get whenever he chooses to. Yet, the most interesting fact about Tohamy is that if he's responsible of something, he never stops until he gets it done. Despite his traditionally calm appearance, you'd never want to end a conversation with Abdelrahman, because of how fascinating and exciting his thoughts, charisma and personality are.
Get to know Alia!
Whether you're searching for a PotterHead, a medically "certified" physician or a true feminist, you'll always come back to Alia. Not only will she hit you with constant TV references, while talking to Alia, you'll immediately sense a captivating and amicable identity. In addition to that, whenever anyone is in need of any kind of support, she should be your go-to since she's the most genuine helping hand anyone could have asked for. Even though I've only know Alia for 4 years, her endearing and compassionate personality has easily made her one of the highlights of our year group; and additionally a constant source of dopamine for me and anyone who knows her. Till now she just never ceases to amaze me. Trust me, get to know Alia, she'll prove to be someone you will always want by your side.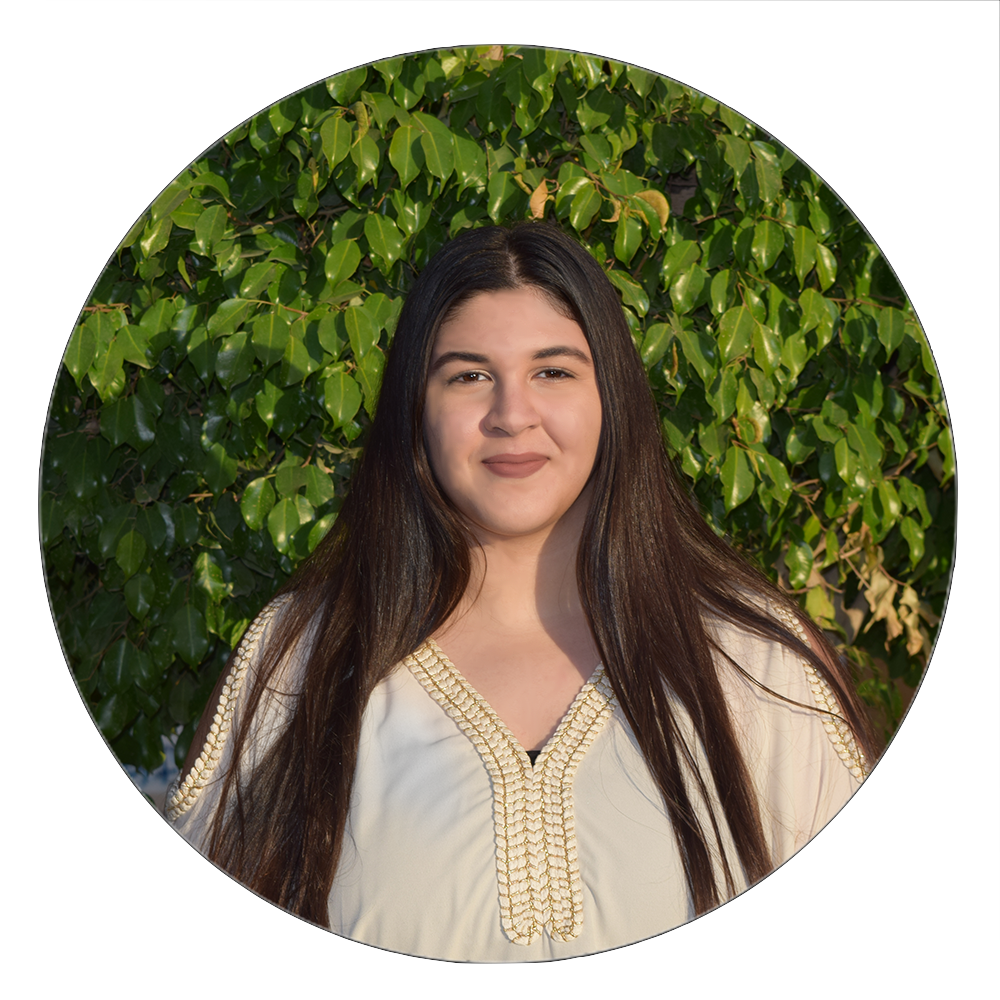 Gamila Zayed
Journal Administrator
Get to know Gamila!
Mademoiselle Gami, our Tumblr geek. Honestly, I couldn't be happier sharing with you all the uniqueness held by our most artistic Gamila Zayed. When you look at her, you can remarkably notice her artistic eye in whatever she does. However, when you see the actual art she produces, you feel like you've been teleported to this magnificent world where everyone is joyful and optimistic encompassed by the most attractive and vivid colors. It's true that our Gami represents everything beauty and joy should be yet she also projects mindfulness and strength. Don't get fooled by her quiet voice and her ladylike attitude, Gamila is one of the most persistent and headstrong people alive. When she wants something she gets it. Behind all these colorful backgrounds, Gamila hides deep thoughts and dark colors behind her set walls. Complicated yet so simple within, Gami blesses us with her complete madness, beautiful giggle, very loud laugh and wonderful personality. Getting to know Gamila Zayed is truly a unique journey, yet, I can assure you, it's worth the effort. So heads up OISMUN XI, your journal administrator is surely one of a kind.
Farida Fahmy
Journal Administrator
Get to know Farida!
Our ballerina, the most cheerful person that you can ever meet, always doing her best to make people around her positive and gleeful. When it comes to work, she is always successful to prove that studying isn't the way to pass an exams, especially when she gets higher grades than you. She is passionate and meticulously makes a piece of art. Her smart and creative way of thinking, allows her to look at any situation differently, assuring to look at the positive side which makes finding solutions more creative and completely different. Her ability to work under any conditions to achieve her goals is one of her many strengths. Even though she is the worst person you could ever play racket with, but her insistence and determination make her powerful and give her the opportunity to win no matter what. She is a cooperative person, and always thinks before speaking or taking actions, so she never regret her decisions. She is extremely diligent, highly motivated, adaptive and reliable. Her skills and way of thinking make her always ready to interact with kids and make them happy and surprised by her very special personality and thoughts. Farida is a valuable team member who will excel at her position.
Janna Aly
Journal Administrator
Get to know Janna!
Janna, is there even a more beautiful name ? She's as special of a person as the meaning of her name. She's the girl who always has two sides of her personality : Wise but insane, kind but high-tempered, calm but hyperactive. Calm is what she seems to be in front of strangers. However, many things are hidden behind the impression of the shy and calm girl she gives to people she encounters. Her company is always enjoyable; she has good sense of humor and always good stories to tell. She can put the right words in their context, not only when speaking but also when writing as she excels in literature. She's a definite procrastinator but who cares ? She can always perform well. But when she does want to work and loves what she does, you'll be astonished by the quality of her work.  Moreover, she's the quintessential perfect friend a person could ask for; she's caring, kind and makes sure that her best friends never miss a detail of her day. And yes, she's one of those people who constantly watch Turkish TV series; I promise she has good taste in them. Never hesitate to take the first step to get to know Janna, you'll be overwhelmed by her sweetness.
Farha Mostafa
Journal Administrator
Get to know Farha!
Meeting Farha for the first time you may think that she is not exciting, but you have no idea to what extent she actually is. Farha is one of the most amazing and interesting people you will ever get the chance to meet! She is really dedicated to her work, yet she's also a very chill and unstressed person. You can never catch her not smiling, and it's her smiles and kind words that encourage you in whatever you are doing. She is capable of spreading her positive hardworking spirit, encouraging others to easily complete their tasks. When it comes to work, she is the perfect balance between "professional" and "friendly". You will build a strong, loving and kind relationship with her, but when it comes to work you better be serious!  She is very kind and helpful, as she guides her colleagues in order to aid them to succeed, this is why I believe that being journal administrator perfectly suits her.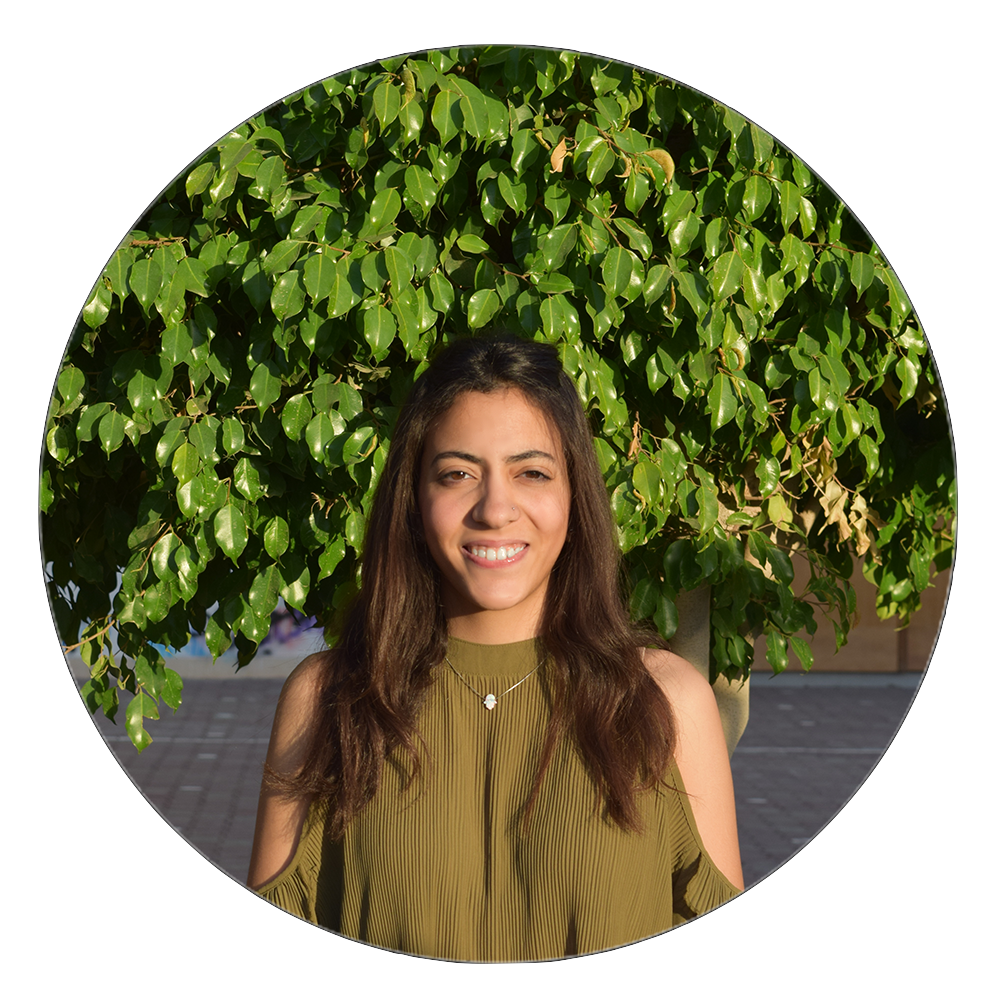 Rana Zaghloul
Photography Administrator
Get to know Rana!
That one friend who goes to all her outings with training outfits, that friend who eats in the car after school to be on time for her training, that athlete friend in your life, the national champion and soon to be Olympic champion who always makes you proud. that girl in your squad who never stops eating but has the perfect body, well, that's Rana Zaghloul. She perfectly balances her social life, academic level and trainings. You'll always find Rana laughing, having fun, chit chatting with everyone around, etc. As much as Rana might seem strong, independent and sometimes blunt, never underestimate what her kind and forgiving heart can do. This tiny athlete has the most empathetic heart of all, you'll always find her next to you, lifting you up, advising you and helping you get through whatever you are dealing with. Rana's latest talent was just discovered few years ago, and no one could have guessed that this physics freak could have such amazing photography skills. Her dedication and smart thinking appear by default when  she's passionate about something, and that's why she already started her own on instagram full for her amazing photographs.
Ladies and Gentlemen you have until 2020 to get to know rana before she enters the hall of fame!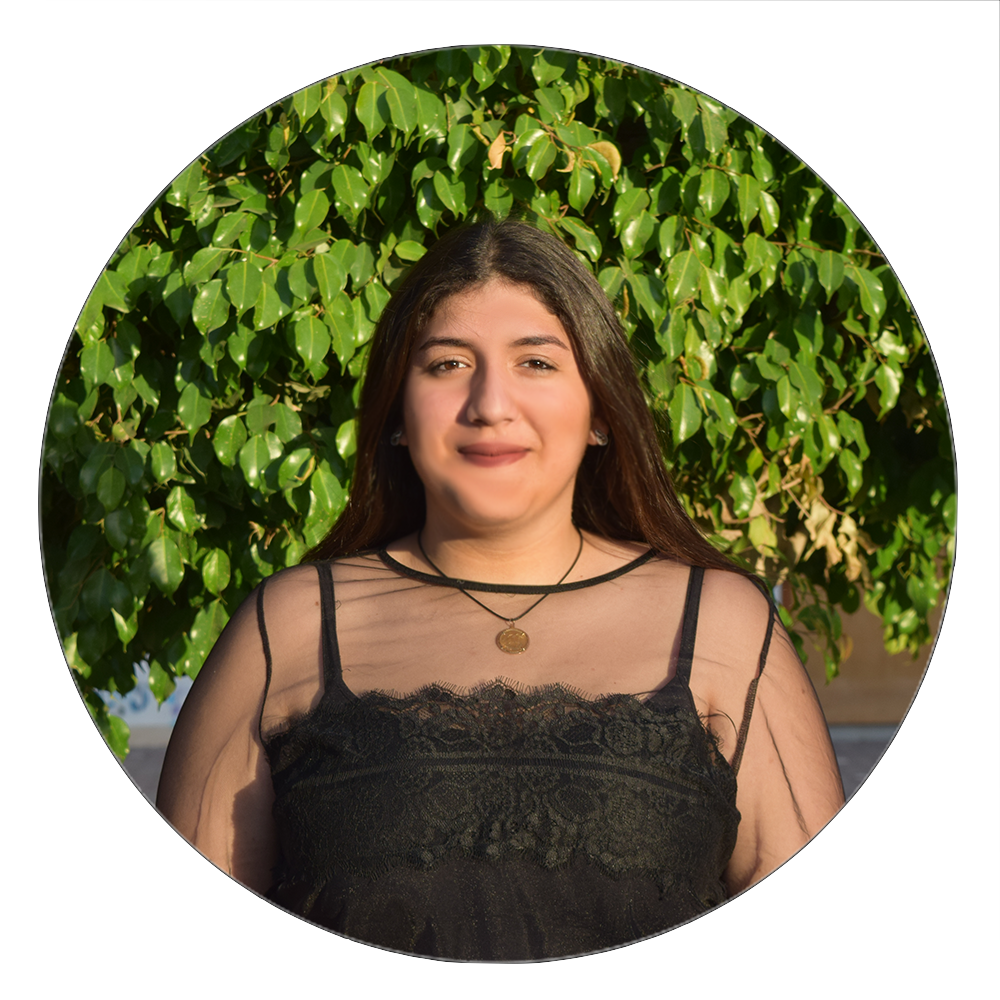 Karma Maged
Head of Public Relations
Get to know Karma!
Our first ever head of PR is without a doubt one of the nicest and funniest people you will ever come across in your entire life! She is the most persuasive person ever, which is perfect for her position in the team. Karma is a brilliant human being, a fact that is definitely in our favor since she's bringing all of her new and amazing ideas to the team. I am always fascinated by how passionate she is, and what's she's capable of doing while collaborating with other people. I've known her for so long, and yet she never seizes to amaze me with how creative she can get. One thing you will notice for sure as soon as you start talking to her is how big and pure her heart is, and the amount of kindness she portrays towards everyone. Anyone that might have the slightest opportunity to get to know or work with Karma should take it right away; because I can assure you that she would never let you down, and I am 100% positive that you will always be amused while she's around.
Tarek El Mandouh
Head of Sponsoring
Get to know Tarek!
Tarek has a unique personality, he has the best of both worlds. Sometimes, he can be careless and nonexistent but when it comes to serious work Tarek doesn't joke around, he knows when to be punctual and persevering and when to joke around and have fun. However you can rest assured that when you are around him you will always have a smile on your face. Alongside his great sense of humor, Tarek is very reliable and will always support you no matter what. Tarek also has a substantial amount of general knowledge, you can talk to him about anything ranging from football to economics and feel truly understood. Also, he is the master of common sense, he knows how to think about stuff in a logical and reasonable manner. Furthermore, he is the kind of person who can convince you about what he wants in a reasonable way.
Karim Louis
Head of Marketing
Get to know Karim!
Karim Louis is the most helpful, nice and trustworthy person you could ever meet. At your highest or lowest moments he will always be there by your side to help. Karim might be a bit hesitant while making his decisions, but that cannot be compared to how much of a hard worker and an intelligent person he is. He is really really knowledgeable and updated about the latest political issues and he will always be able to add something new to your knowledge. Don't let his glasses fool you and give you a first impression that he's "the shy guy", the moment you get know him you will watch his serious face fall apart and start seeing the joker behind the poker face, and rest assured that you will have the most entertaining conference.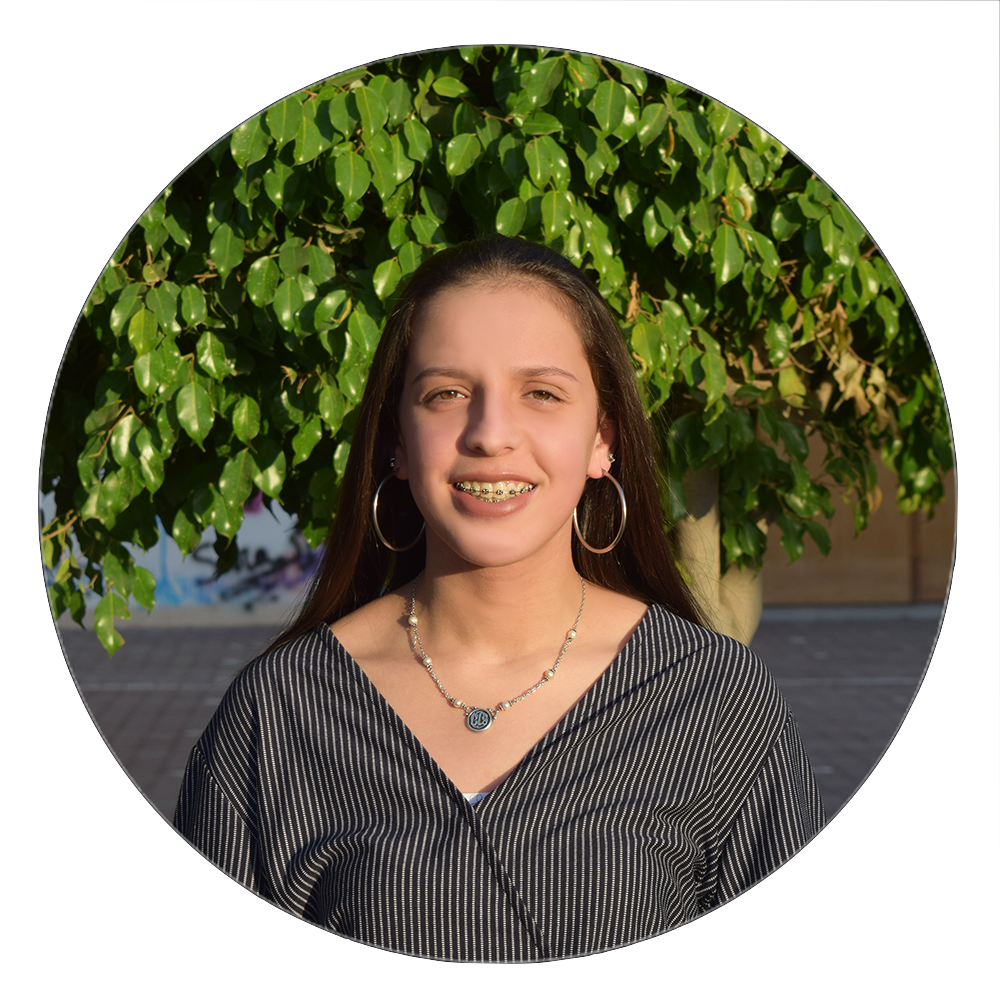 Maya Hecham
Social Media Administrator
Get to know Maya!
If you need a person you can never get bored around, then you are searching for Maya. She is the kind of a person that brings fun and laughter to everything she does. Whenever you look at her, you are going to smile automatically. She spreads positive energy everywhere with the smile on her face, and her spontaneous jokes. She is the kind of a person that can turn any sad or dim atmosphere to a positive and funny one. However, when it comes to work, she does her best and will surprise you with amazing results. She will make you feel at ease as she is a hard-working who has strong collaboration skills. She will always be there to help you, even before you ask for any. She thinks in different ways and would solve any problem in no time. Actually her personality is so bright and intriguing, it's because of her sympathy and enjoyable company. Knowing Maya is a great addition to anybody.
Omar Shalaby
Head of IT and Design
Get to know Shalaby!
Shalaby is the best when it comes to technology, other than his up to date devices, his experience in that field is second to none. And I dare you to name one problem that he cannot resolve using his technological prowess, it's as if he has unique bond with it. He respects others just like he likes to be respected, he is friendly and helpful and cares about his friend's happiness. Additionally, he is a hard worker who challenges himself even when he is out of his comfort zone. Not only did Shalaboka diversify his experience in graphics, coding, ethical hacking and web developing to the team, but also a new and special feeling of power allowing him to accomplish anything he puts his mind into. Omar does not pay much attention to movies or series, but oh, when he does, believe me when I say you will not hear from him until he has watched everything single part of it. He is addicted to "the Flash" more than anything else, even more than McDonald's. But when it comes to serious matters, Shalaby has one word "Ana Shalaby" and when you hear it, expect all problems to disappear.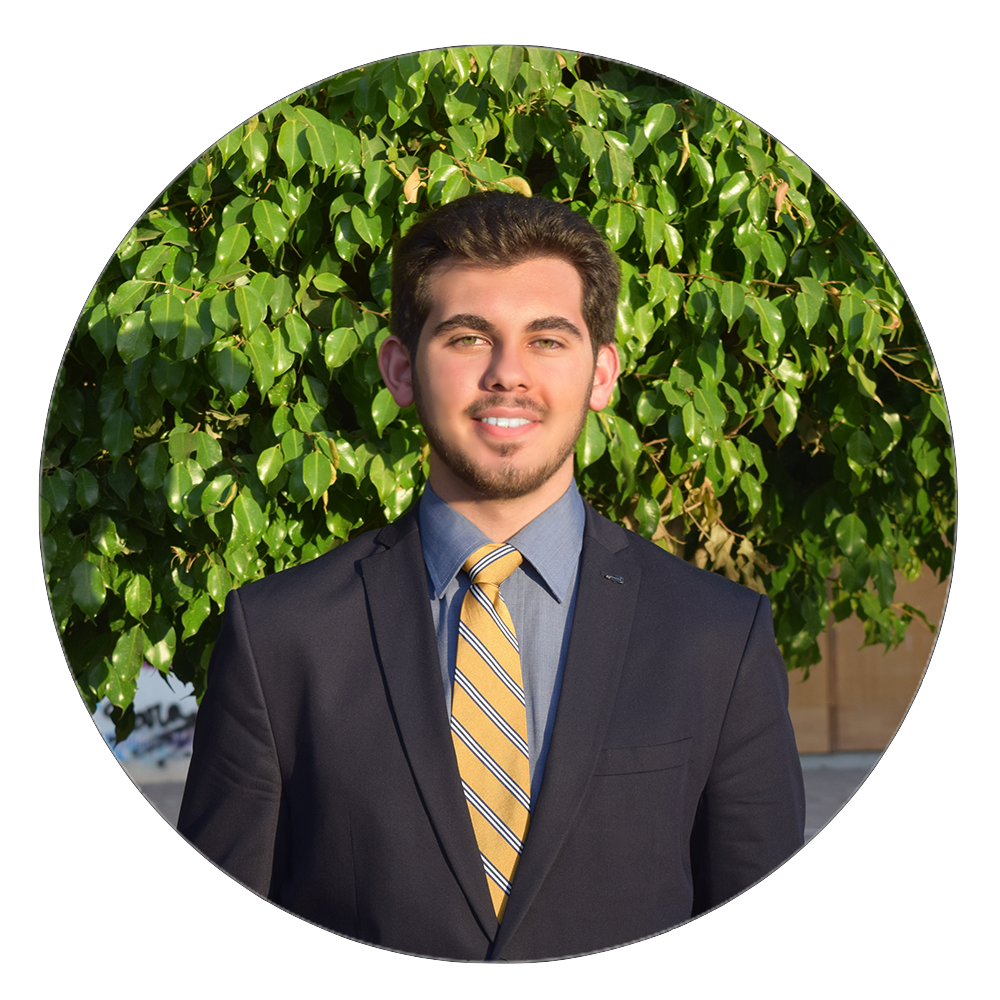 Get to know Ramez!
Omar is the kind of person you can depend on in any situation,from the small ones to the big ones, while remaining assured that the job will be executed with efficiency and flair. He is probably one of the wisest friends I know, as I find myself constantly relying on his advice when I am flustered. Honestly, he is one of the most supportive and kind hearted persons you may ever come across in your life, and very rarely will you find him unwilling to come to the rescue of his fellow friends. Although he may do some of his work at the very last moment, that does not stop him from nailing it right while staying cheerful and enthusiastic around people, even when he pulls an ALL-NIGHTER. But one thing I know for sure, is that Ramez is one hell of an economist, you will always see him calculate what he buys, in order to get the best bang for the buck. Personality wise, he is one strange man, one minute you will find him calm and easy going and the next he may go completely crazy unexplainably. Although he does not look it, he is actually pretty charismatic and amiable when you get to know him. That being said, he is probably the easiest person to start a conversation with, and you will always be able to discuss with him topics he is unfamiliar with, but beware of a lot of sarcasm and meme-able jokes when talking with him.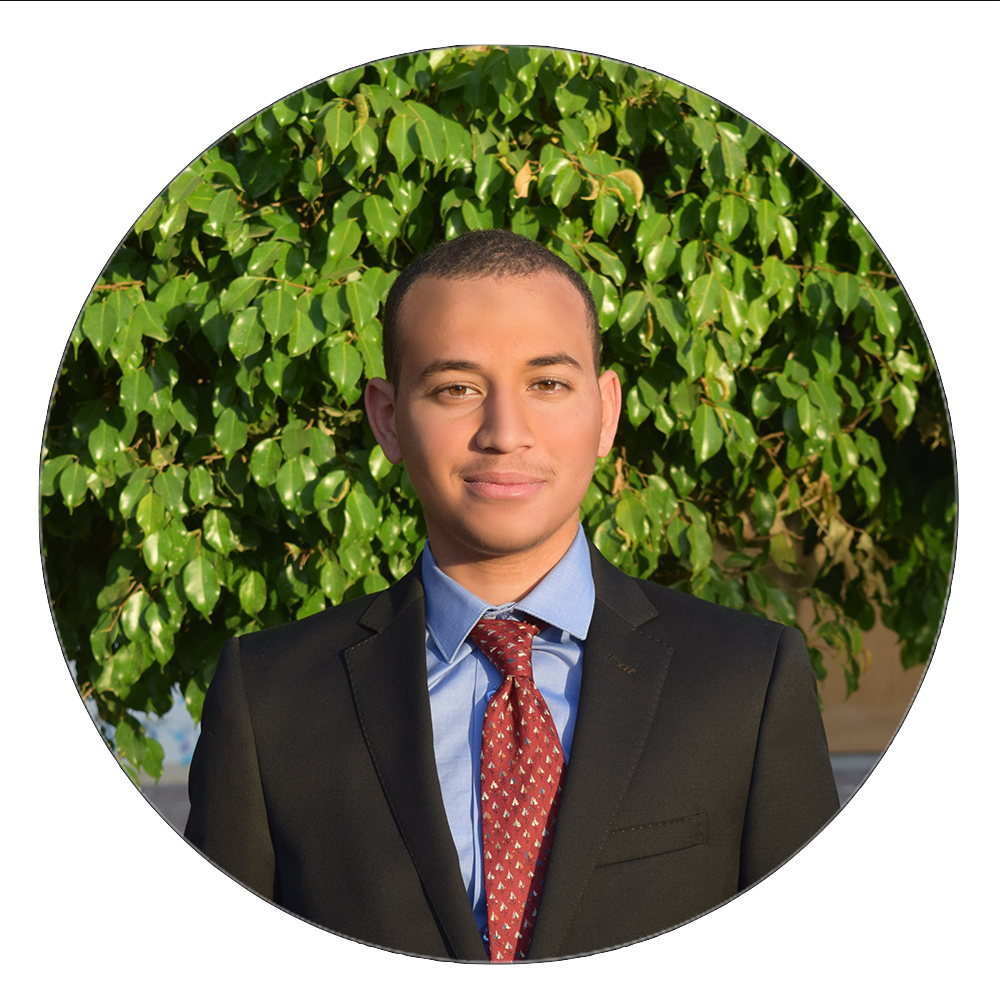 Get to know Abdallah!
Abdallah Hani, is a total genius. Abdallah is practically like the great grandson of Einstein. He is a freak, obsessed with Russian music, and a very clever young man. His style is such a unique one and you shall never understand more than two words in his sentence. Nevertheless, he has a heart of young boy, a soul of a mature man, and the attitude of a gentleman. Although you may not see it easily, all of these characteristics exist in him. Do not try to ask him for something because you will get nothing out of it believe me, but you wanna try, be my guest. When complemented Abdallah always gives his biggest smile that spans the entirety of his face. He is such a mysterious person at first, but you'll get used to his jokes that won't make you laugh most of the time to be honest ; but when it does you'll cry from laughter. He may open his mouth to add any affirmation, even if it's not related, and will make it fit in and will argue till the end. Well knowing him is an experience by itself, he is like a walking encyclopedia, a person who's reactions are stupid to the point they'll make you laugh, yet in the end he's growing up to be a successful man.
Malak Essam
Head of Design
Get to know Malak!
I have known Malak for almost 12 years, so trust me when I say that she is one of the most fun and most amazing people you'll ever meet in your life. She always brings her positive vibes and energetic personality, and just being around her is enough to make you feel better. You'll be astonished by her paintings, since she's the only person who can draw Van Gogh's paintings even better than him. Seeing the design of the badges and certificates in Franco was enough to assure everyone that her designs will be the best ones in OISMUN history. 200 words aren't enough to describe Malak, but if I had to summarize, I'd say that she is creative, kind, passionate, funny, and that you're definitely missing out if you haven't got to know her yet. All this should be enough to show you that there's no one better suited for this position than her!
International Court of Justice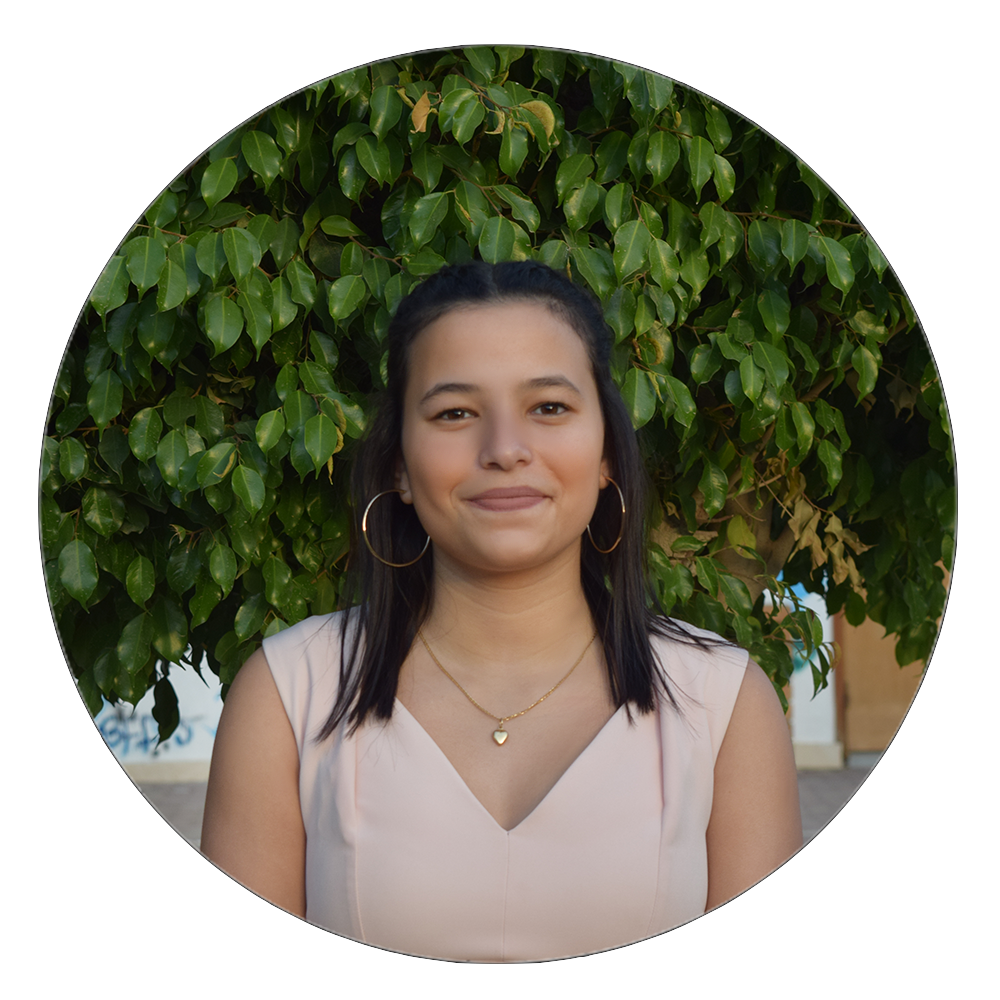 Get to know Nour!
Attention everyone don't let her short height and red lipstick fool you, she is one of the most passionate, intelligent and persuasive people you could ever meet. Nour has a great personality and awesome dance moves that will literally blow you away. She may have a serious face while debating, but as soon as she proves her point the weirdest and funniest facial expressions that ever existed appear. She is super energetic and has the heart and mind of a five year old, pure and fun. She is a shoulder to cry on and a mood changer, she will amaze you by how fast she can get you to open up your heart to her. She is really really sweet, and her sarcasm turns everything hilarious. She is one of the sweetest persons you could ever meet in your life, and debating with her was so much fun. Be prepared young delegates, because I can assure you having Nour as one of your presidents, is going to make the committee full of fun, deafening laughter and really intense debate.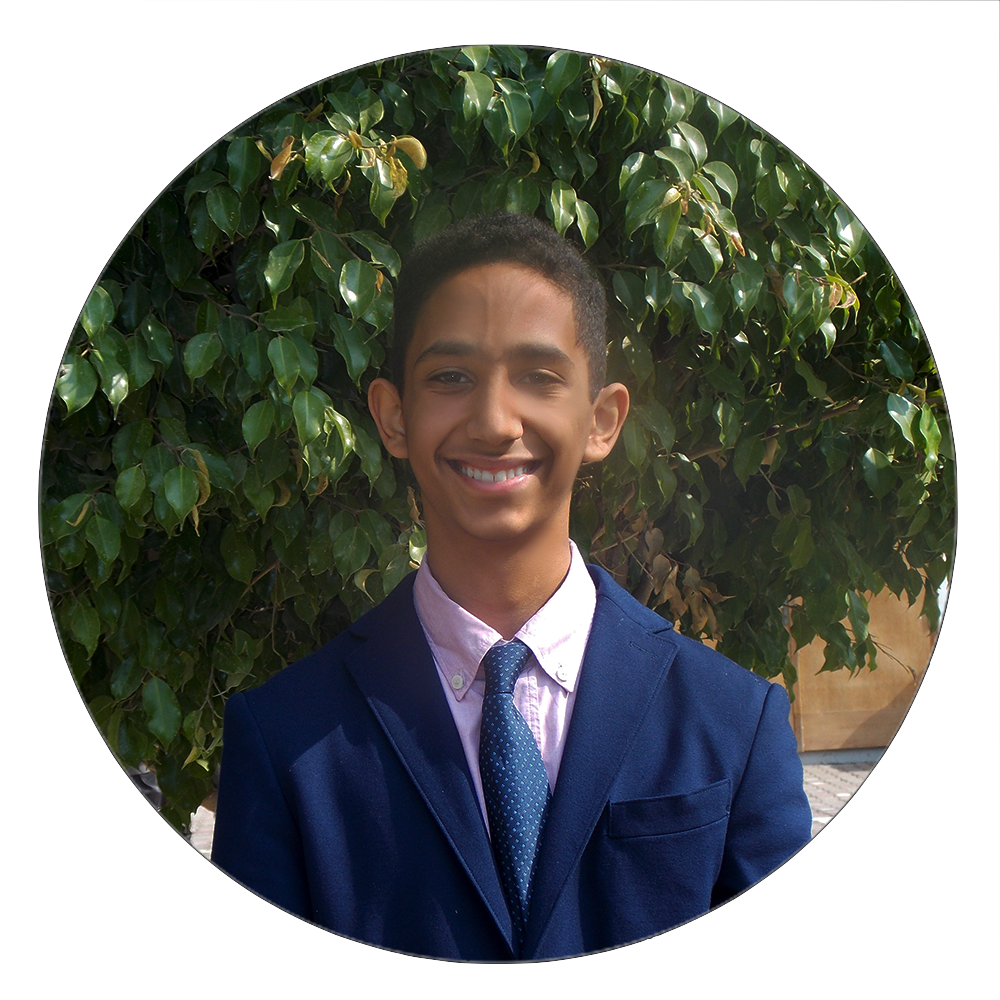 Youssef El Masry
Vice-President
Get to know Masry!
He is probably the closest humans have ever been to monkeys! You can most likely recognize him with his big ears and his hyperactivity that will make him seem all over the place. Youssef is an exceedingly thoughtful and caring person, he never lets anyone go unless he makes sure they don't need any kind of help. His kindness and goodwill will make you open up to him immediately. Youssef always values his friends, no matter how bad their jokes are! Thus, I can assure you it is a friendship full of trust, laughter, love and most definitely mockery. Youssef is an immensely collaborative person; he prefers his ideas and thoughts to be shared rather than keeping them for himself. Additionally, he always shows dedication towards anything he is passionate about. When he puts his mind into something he most definitely puts his all into it, which results in him he never letting anyone's expectations down!
Get to know Nadia!
Even though I have been Nadia's friend for only three years, i consider getting to know such a beautiful personality a blessing for me. If you don't know her yet, trust me she'll steal your heart away. To be honest, I'd describe her as the perfect girl. For instance, caring, intelligent, industrious, reliable, gregarious are just some of her other million astonishing qualities. She's that angel with golden hair that appears whenever you need her or call for help. Furthermore, Nadia is that kind of person that would blow your mind away with her knowledge and grades. However, when it comes to real life situations, she might be the dumbest human being you'll ever encounter, who also laughs at her own horrible jokes. Besides her stupidity and clumsiness, Nadia manages to organize her life exactly the way she wants it to be, and that for me is an ideal personality. In fact, I have never seen a teenage girl so close to her family, with an astounding social life yet with remarkable grades in school. In addition, I would like to thank this girl for all the inside jokes, unforgettable moments, her huge smile that brighten up all our days and for just being herself. To conclude, I would like to note that the ICJ is just one step in her mission of changing the world. Hence, without this girl, the team would always be incomplete.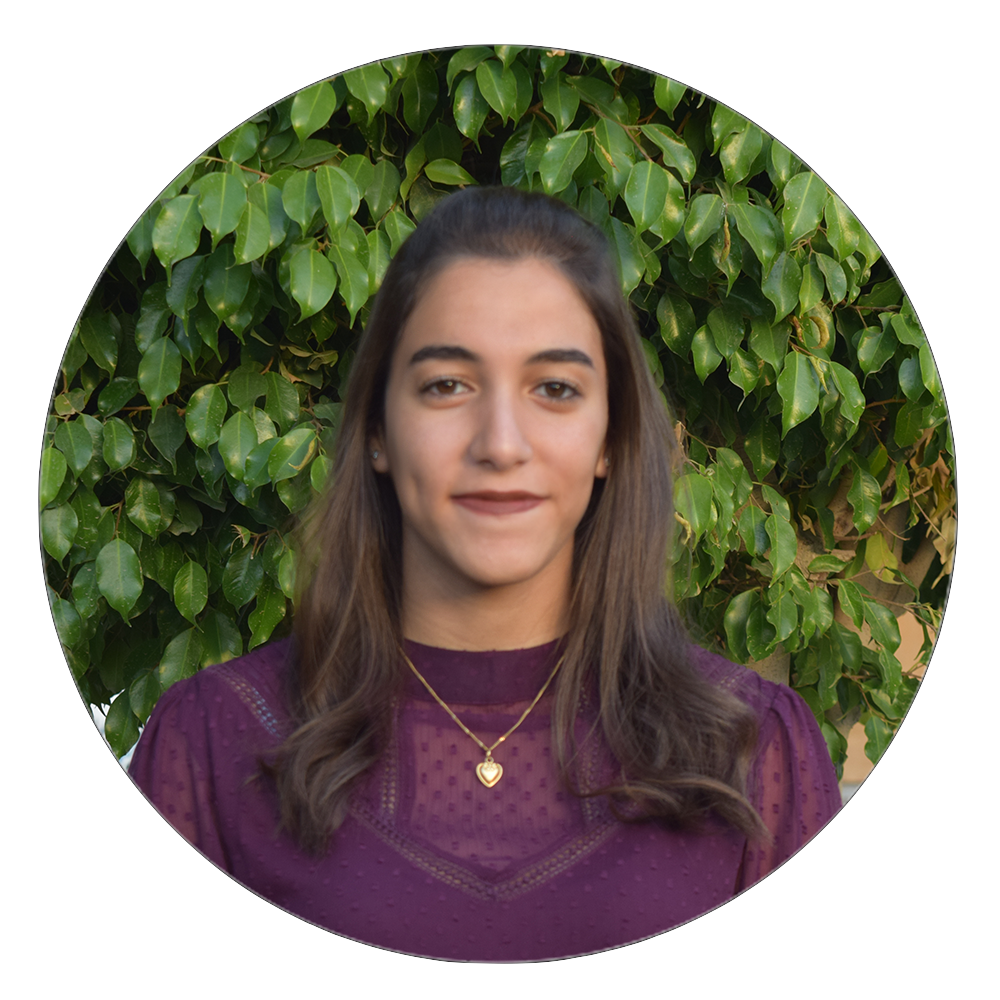 Hana Ebeid
Vice-President
Get to know Hana!
Hana, a person you can always rely on, a person whose work is to be definitely proud of, a perfectionist that is the ideal team member. She is a loyal companion who'll have your back no matter what, where or when. Hana puts an incredible amount of effort in her work, and does not accept any subpar work, she's always looking ahead and giving her all. Hana's got her priorities set straight, and is one of the most inspiring people i've met. The amount of support and love she shows to all her friends, and to the whole team, is remarkably impactful and helpful. Hana is what the team needs to succeed. Having said all that, Hana is a person whom you'll always enjoy talking and laughing with, her incredibly sarcastic jokes and beautiful soul will always bring you happiness and good company. She is always there for the team. Whether it's academic-wise or for fun, Hana is always there.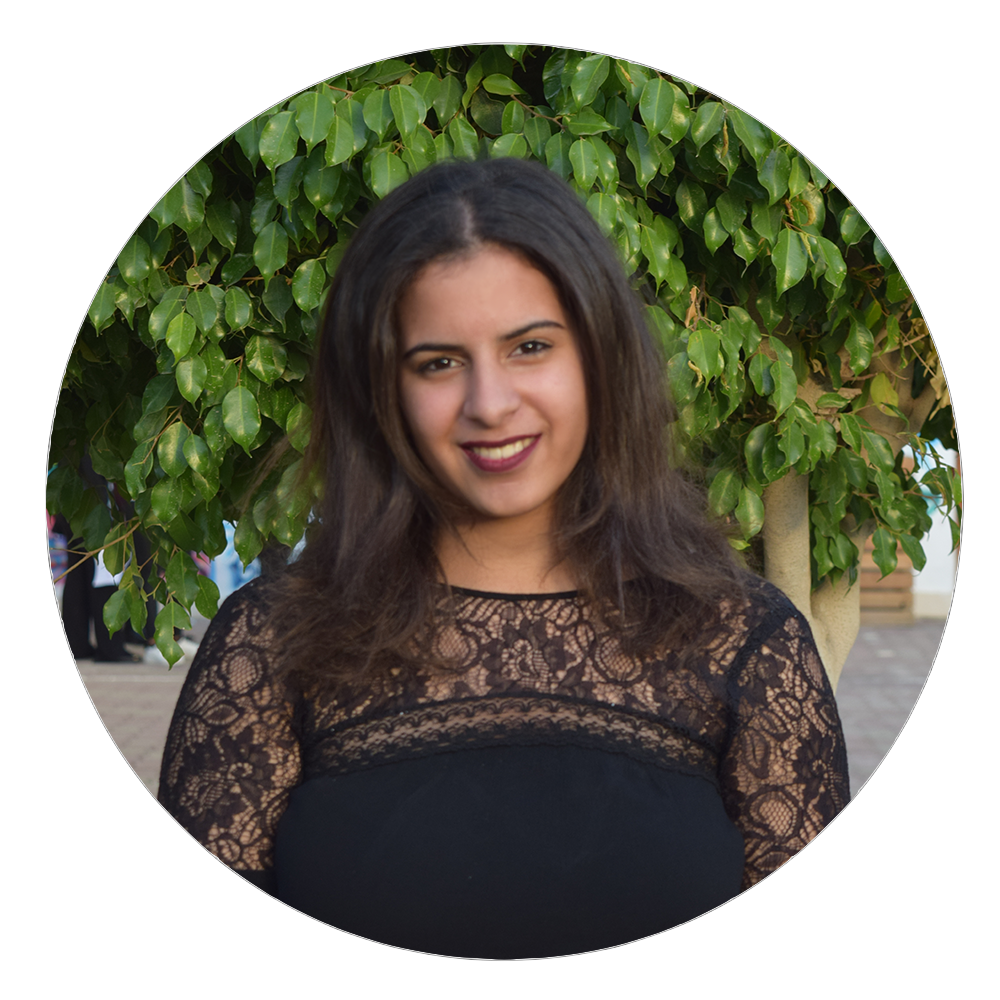 Get to know Mervane!
Mervane Ismail A.K.A Marvix, is an AMAZING girl, and I assure you that you'll have fun if you joined her committee. She always handles it properly, and when it comes to enriching your knowledge, she has a wide perspective when it comes to a variety of political and historical topics. Not only is she smart, she is also known for being a great listener, so be sure to go to her if you ever have something to talk about. She's full of energy and enthusiasm; however the more you deal with her, the more you'll realize what I'm currently saying is just a sliver of Mervane. Words can't describe her, because she's more than that. She isn't just a hardworker, she's also a great friend and companion. The best thing about Mervane's companionship is that when she is with you, you will never get bored.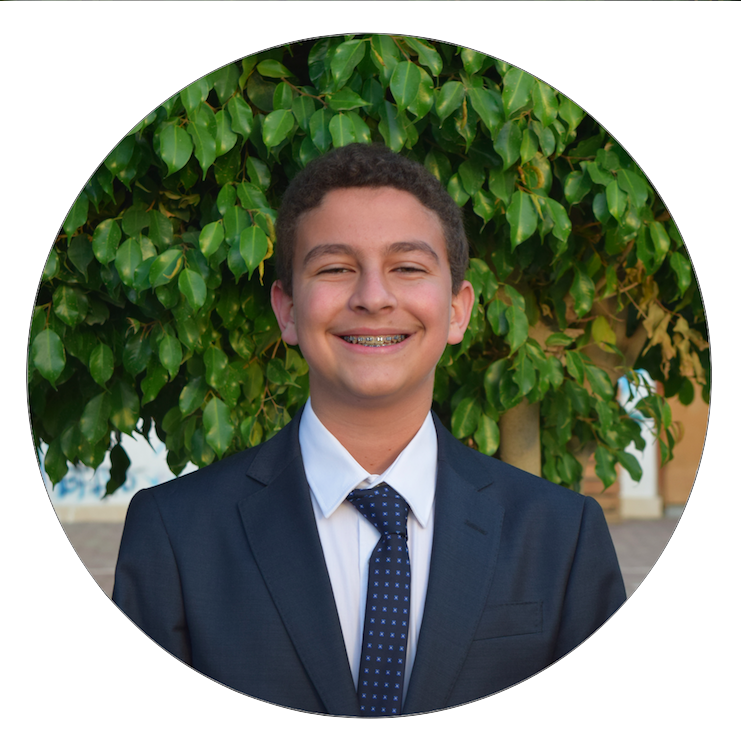 Youssef Zakaria
Vice-President
Get to know Youssef!
Zikkoo has one of the most interesting and captivating personalities you'll encounter. I've been friends with Youssef since kindergarten, so believe me when I tell you don't hesitate if you get the chance to get to know him! On your boring days, you can count on him to bring laughter and entertainment. He's the most helpful person you can ever come across, no matter how busy he is, he'll always have time for you and he'll definitely give you his full attention. He's very outgoing and the total opposite of shy, definitely the kind of person that would break the silence and start a conversation, quietness isn't really his thing. Youssef's someone that can turn a very lame conversation into a hilarious one with one of his crazy stories or stupid jokes. He's the perfect combination of energetic and smart, extremely fun to be around but he surely knows his limits when it's time to get to work, his dedication is exceptional. Trust me when I tell you that he's the type of person you would want by your side at all times, he'll give you perfect advice and he'll find a way to cheer you up no matter what.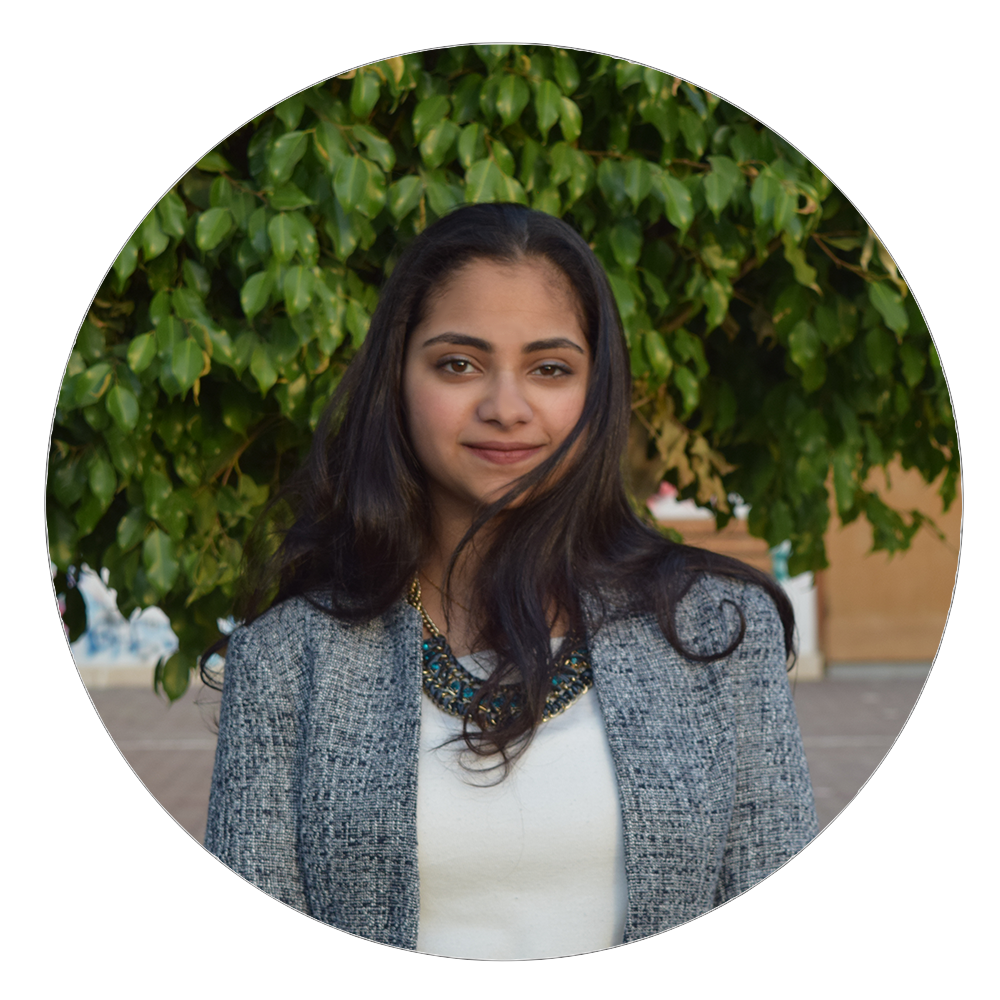 Get to know Cherifa!
Let me tell you about the most kind-hearted, caring ,cheerful , supportive and CRAZIEST friend ever, Cherry or as everyone calls her SHISHA. She is the type of person whom you will never get bored of with her long scary ghosts stories and terrifying dreams. She is the type of person who wants to live in adventure indefinitely like her movies , ohh yes , she is a Twilight and Harry Potter movie addict! If you find a girl's singing deafeningly and loudly in the hallways before each class , or comes and screams in your face don't worry it's Cherifa .  Despite her foolishness, this girl is always striving for greatness and success. When it comes to work, Dr.Shisha, knows how to ace her tasks and amaze us with her astounding organizational skills and her seriousness at work . Definitely it's hard to find someone as pretty inside and out as Cherifa , I bet you will never find someone adorable like this girl!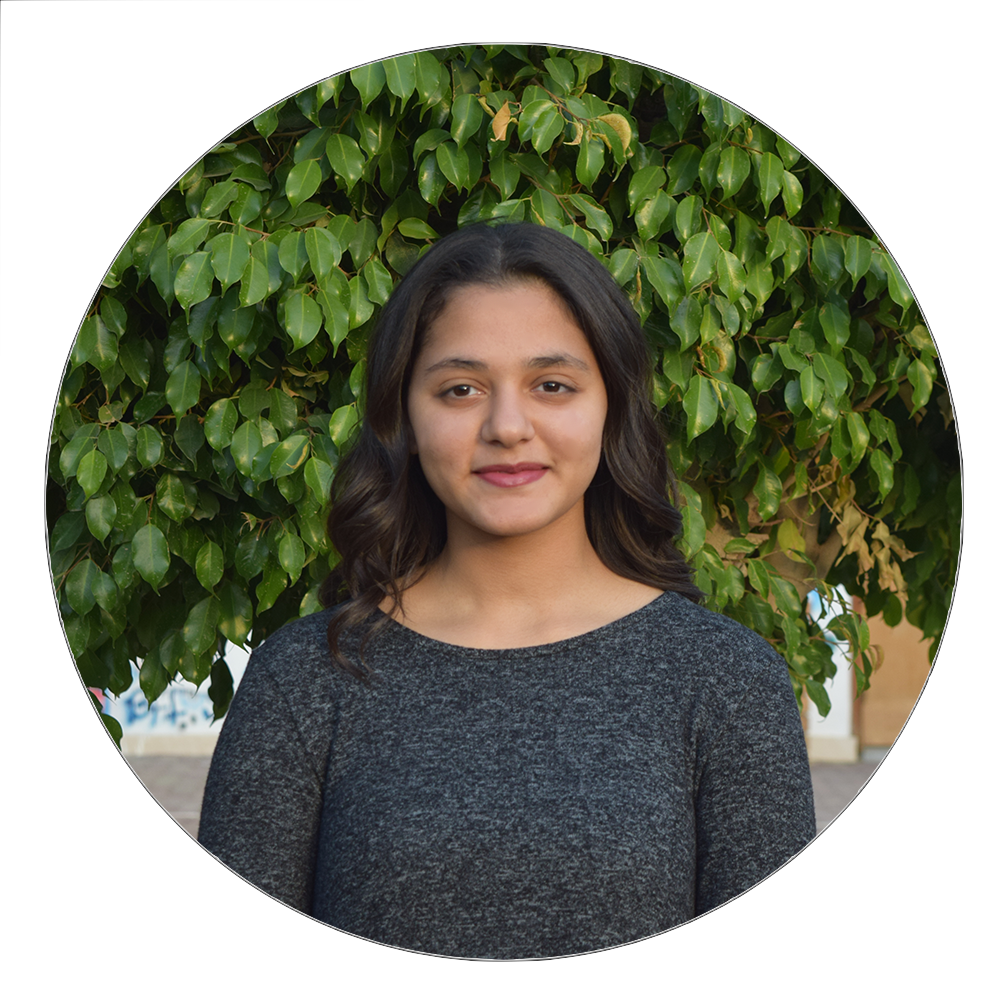 Hanya Sedky
Vice-Présidente
Get to know Hanya!
Despite her low IQ in real life, Hanya might be the smartest person you meet in your life. At first glance you will probably think that she is a nerd by only looking at her attitude in class, but when you get to know her, you realize that Hanya is just like you only a better version. Personally, I never saw a person with a heart bigger than Hanya's or even with a portion of her kindness and love. She is a procrastinator just like you, she watches series just like you and she jokes just just like you. she fully deserves this position, because of her amazing debating skills and great personality. She is amazing in almost everything she does, even singing. Hanya is simply a perfectionist, which is something that fascinates me. She is the smartest person that I know school wise, and I learnt that just by looking at her constant 8's in all of the subject. Finally, I can't express how much I'm proud of her, and I'm sure that she will do a great job as an student officer..
Conseil des Droits de l'homme
Get to know Mina!
Mina Kallini (or should I say Kalinić) is a great guy with an awesome personality who is always happy, you rarely see him annoyed or sad, he likes to smile a lot and that gives you a lot of positivity and motivation for the whole day. He's funny and someone who likes to make jokes and laughs a lot, sometimes he may be annoying, but usually he is a tremendous person. He likes to live his life easily and positively without a lot of concerns, even if sometimes that may get him in trouble! Beside he is an active person who likes Football & Dodgeball and he is madly in love with Real Madrid! When he wants to accomplish a goal, he does it with a lot of passion and even if it requires from him a lot of hard work (like watching Game of Thrones many times!), but certainly if he wants it he will reach it one day. However, the most important thing is that he's a great friend!
Jannah Walid
Vice-President
Get to know Jannah
Jannah is the type of person you can never get bored of. She has the ability to keep any conversation interesting and constantly pops jokes at any time. She will also be there for anybody, and will provide support in the most humorous way possible. It's pretty obvious that she's extremely sociable, yet that is not only what distinguishes her. Jannah is a very cultured person and curious as well, she will seek all the information she wants through all possible means, and will spontaneously use it between her sentences. She is hugely determined and puts effort into what she does, always working her hardest and pushing through every obstacle getting in her way to reach the goals she sets. Nevertheless, Jannah is a skilled debater, she can construct well-rounded arguments and counter arguments to any topic that gets brought up in a conversation, and in the end she manages to convince you with her opinion. She's a very easy person to befriend because you will feel her optimism and consider it a necessary element for yourself. No matter how many times she can misunderstand you, it doesn't deny how much intelligent she is. If you want a good laugh, you should just head to Jannah!
Get to know Ismael!
Even though Ismael doesn't look the part, once you get to know him, he can be one of the nicest people one might meet. Despite the fact he may seem annoying sometimes, he will never let you stay mad at him with his amazing sense of humor that makes anything he says hilarious. He is one of the kindest people on earth and he doesn't need show it. Ismael is always full of surprises, he brings plenty of fun when you are around him ; even though he's been with us for only 4 years, he has proven himself to be a essential element of our year group. Ismael is the person who I believe perfectly embodies the "big brother", since he's one of the most dependable people in this team while also having the most enjoyable attitude. Even if you don't actually need his help, he'll always be there with his hysterical one-liners that will make you laugh till you cry.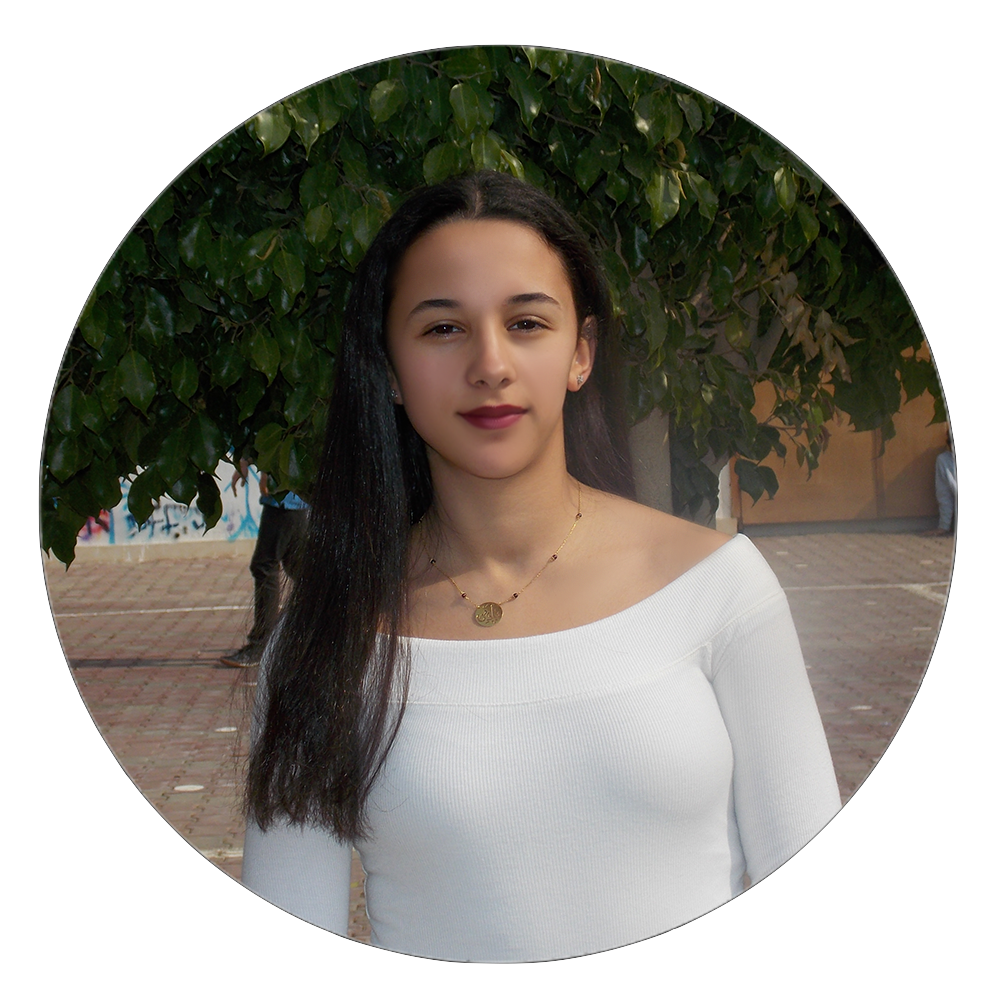 Nadine El Kholi
Vice-Présidente
Get to know Nadine!
Nadine is a social butterfly, it doesn't matter who she works with since she thrives in any situation no matter what. She can communicate her ideas in multiple different ways, not only her ideas but also her bright beautiful smile makes your day measurably better. Moreover, she has that personality that grabs the attention of whoever is lucky enough to get to know her. In other words, she is a "Jack of all trades". That pure shining impression does not stop her from being a hardworking and smart young woman. Furthermore, her astonishing creativity makes her useful wherever she is needed in order to find solutions to problems. She works hard in order to achieve what she wants and doesn't stop until she is satisfied with the work she provided. On a personal scale, MUN has led me to get to know new people and getting to know her was a delight. Her presence in the team is crucial as she can fit everywhere and can help whomever in need of help as she always adds the positive, kind, fun spirit, especially since OISMUN is one of her passions. What would we have done without you Nadine?
Economic and Social Council (ECOSOC)
The United Nations Office on Drugs and Crime (UNODC)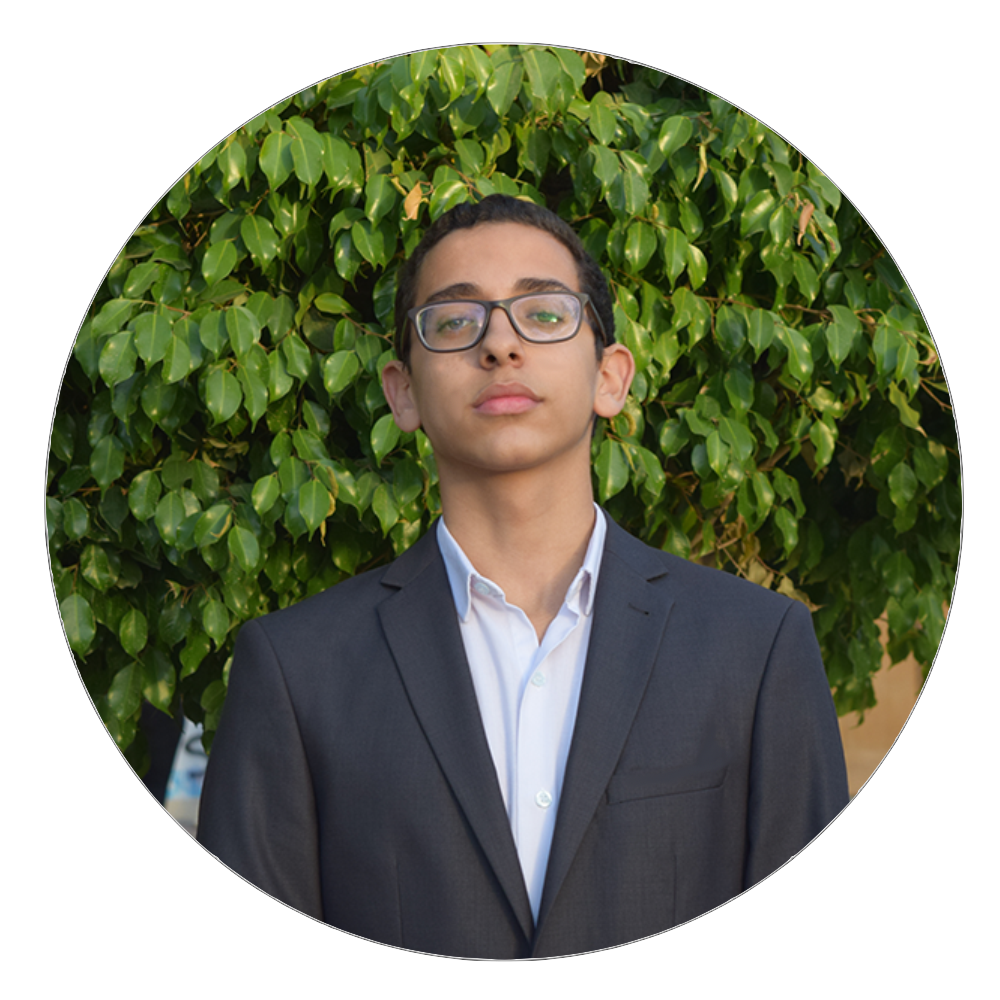 Get to know Rafy!
People who don't really know Rafy pictures him as a decent and tranquil guy, but actually I'd call him a psychopath. He's known for his unexpected jokes and his quirky sense of humor. He is one of the funniest yet the strangest people you may encounter. You can never know what's on his mind, but the truth to be told, he always surprises us with his bright and innovative ideas. The countless strange nicknames he gets, sharing unforgettable moments full of laughter, makes him special and incomparable. Beside his eccentric personality, his creativity, his charisma and his intelligence are second to none. In fact, when it comes to work, he's the fittest for the job. Because once he sets his mind on something, he would do anything just to achieve it. He'd only give up when pigs fly. In addition, he makes sure that everything he does isn't only satisfactory but exceptional and exemplary. He's a person you could rely on and he will always be there for you no matter the circumstances. He will astonish you with his problem-solving skills as well as formulating arguments out of thin air.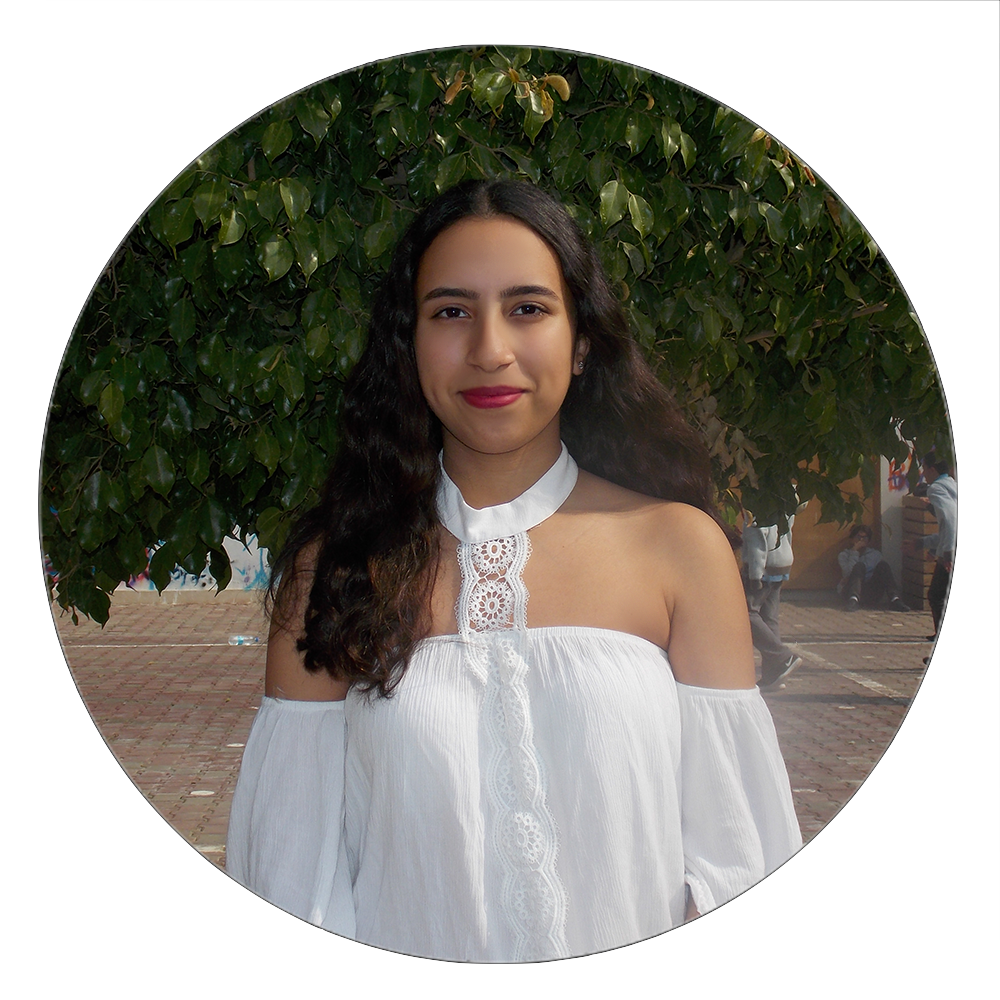 Get to know Nour!
If you suddenly see someone jumping around, being creepily curious, laughing out loud for no reason, being a know-it-all, then that's definitely Nour or as many people like to call her "Khikha". She might be one of the weirdest and creepiest people you'll ever meet, yet behind all of her weirdness and creepiness you'll find a pure heart of gold. Around her, you'll do nothing but laugh, just even thinking about her will make you smile. She's one of the most understanding people you'll ever meet and you'll thank God you crossed paths with her. Workwise, you'll be mind blown by her ability to give arguments and ideas instantaneously, by the way she manages to make every research very precise and well thought of, also by truly accomplishing any task given to her, and putting enough effort into what she has to do or offer. You'll even be surprised by the general knowledge and culture she has. If you need general and/or work related advice, or even a stupid joke to make you feel better, Nour El Khikha is absolutely your go-to!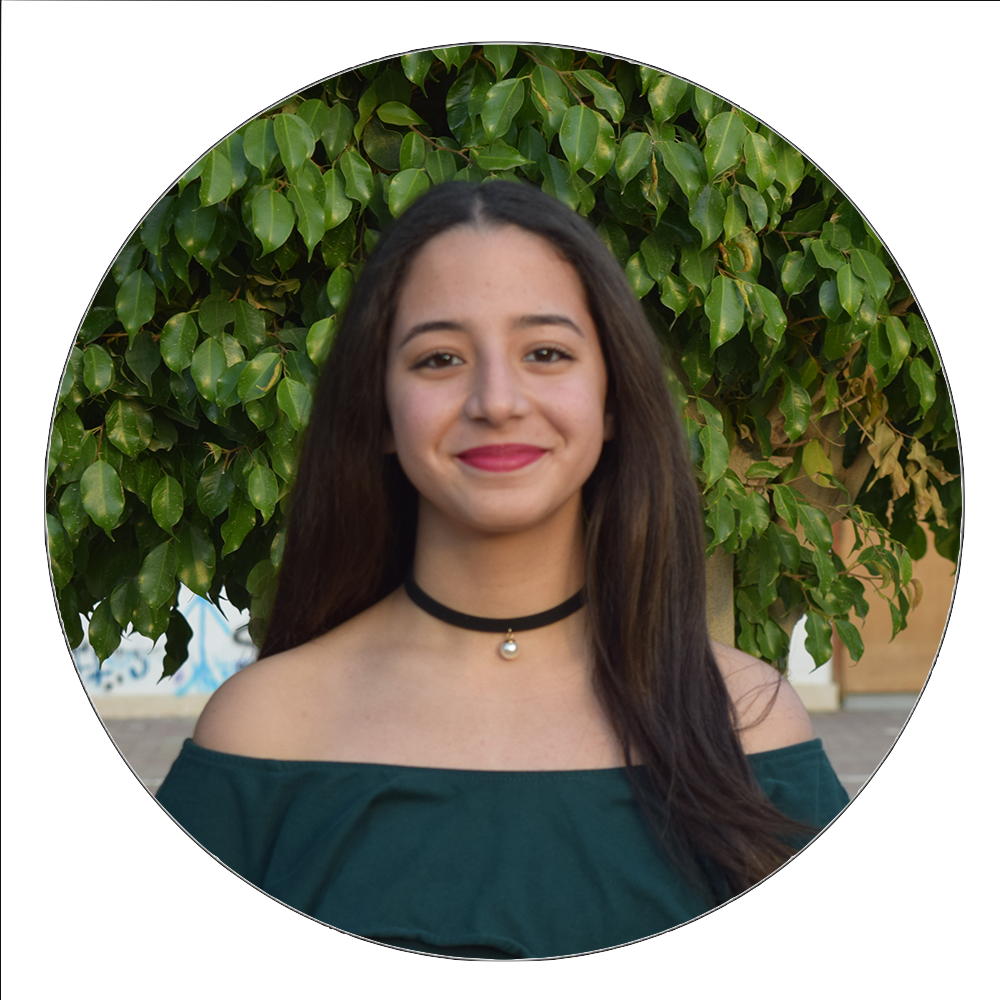 Farida Abu Arab
President
Get to know Farida!
Farida. Possibly the only person you can rely on whenever, wherever. At first, she might scare you off with her monumental Kung Fu moves, or annoy you with her resting "
sigh
" face. But she is this type of person that would go above and beyond to help you. The one that puts your happiness above anything else. And the one that gives her complete attention for you to rant about the most irrelevant things. She genuinely keeps moving forward, every single day. Her prevalent motivation is definitely her enthusiasm and passion towards what she does. Setting goals and making lists are some of her qualities. She is always seeking the brightest star and reaches it, and when she wants something, she works hard for it. Pure, dedicated and passionate are a few words to describe her, but trust me they don't do her enough justice.
Get to know Aly!
Aly is a person that gets along with everyone and is definitely a person worth getting along with. Aly is committed and shows constant determination in his work. Additionally, he has a great sense of humour and knows how to joke around. He always has a entertaining joke for every situation, that as well lightens up any situation. Even if he does not show it, Aly is a hard worker if he puts his mind to it. He is clever and will surely surprise you with what he can bring to the team ! Aly is non-judgemental, open-minded and has great collaboration skills. I advise you to get to know Aly better, since he is a person you'll like spending time with whether it's for work or for fun !
United Nations Office for Disarmament Affairs (UNODA)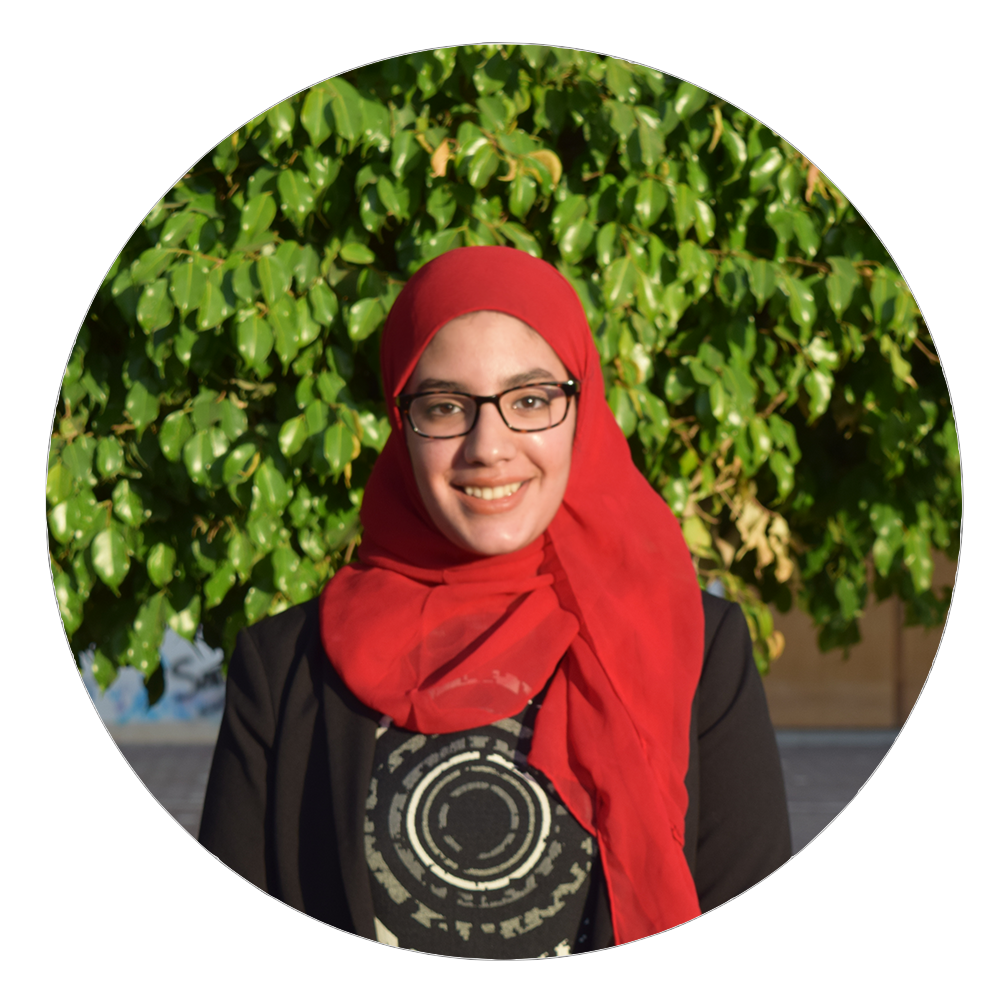 Get to know Farah!
When describing the most hard working, self sufficient, perfectionist in the world, only Farah will automatically come to mind. When talking to this extremely interesting personality you might sometimes get confused or not understand her wonderful advice since she can easily deliver it to you using four different languages! Farah is the most caring and understanding Arab that speaks French, English, Turkish and Lebanese I have ever encountered. Despite her use of different languages you can always feel how pure Farah is in whichever language she is using. Not to fool you, that big smile of hers has an extremely loud laugh behind it which you can witness yourself, while Farah gets caught in the midst of doing something completely out of the norm as she usually does. Silly, lovable, protective and self aware are just a few other words I would use to describe Farah. Honestly she's an amazing element to the team which I, neither the team, can ever trade for the world!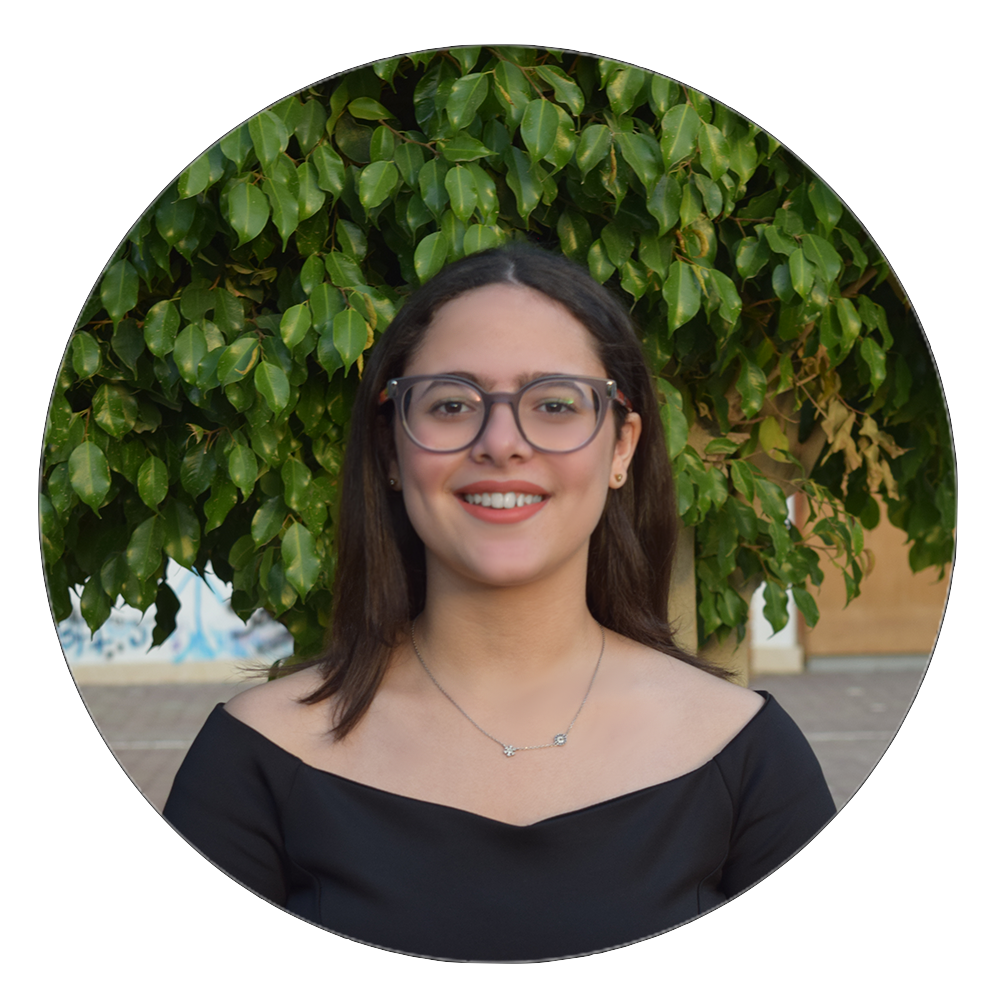 Hanna Hesham
Vice-President
Get to know Hanna!
Just for your info it's hanna with double "n" not hana. Although she seems quiet and calm, she's probably the most energetic person among the team. Her daily comments on everything will make you burst into laughter whenever you hear them. As fun as she could be, she's going to always impress you with her work. Hanna's one of the most talented people you'll ever meet and i'm not exaggerating! She's good at almost everything, literally, from writing, drawing, to having a sense of style, and being creative. Whenever you need any help, you can always count on her, she'll surely help you. One piece of advice: always make sure you never annoy her or she'll kill you. And don't you dare underestimate her, she's way more that she seems to be.
Hana Khaled
Crisis Officers
Get to know Hana!
Hana Khaled is the most cheerful, generous, yet dedicated person you will ever meet. She is a gifted friend who will never leave your side. Hence, she might sometimes listen to you quietly without replying, but this is because she is thinking for a better solution to your problem. Furthermore, you can always rely on her, because she will never let you down. You can sometimes think that she is absent minded, but don't let that trick you. She has a strong sense of responsibility and you can always depend on her. Hana always looks after people she cares about, and try her best to protect them. When it comes to food Hana enjoys trying sophisticated dishes, even when everyone around her criticize it. Sometimes she likes to dedicate some time to herself, that's when she turns off her phone and enjoy herself amusement. She is that kind of person who will surprise you with her phenomenal ideas and creations. When it comes to creativity she blows peoples' mind, she makes a thing out of nowhere. Never a thing is useless to her. When it comes to trying new things, she never says no she has a target to discover everything. Hana fits perfectly her position as a Crisis member, and we are sure that she will make the best out of it with her self-confidence and high self-esteem.
Daniel Raafat
Chief Crisis Officer
Get to know Daniel!
Daniel's personality is one that you only come across rarely, it's unique and memorable. What's truly unforgettable about him is the smile that he never wipes off his face. You'll always find him smiling even when there is nothing to be happy about; he's also very confident which is something you can easily guess by the way he walks around. Alongside his bright personality, he has great work ethics, and is in fact very persevering and punctual in the way he does his work, if you ever work with him, you will notice the amount of effort and care he contributes to ensure he's produced the best he can. It's actually quite astonishing how he's able to fit all these great qualities into that tiny body of his, but he still manages to do it everyday. The most special thing about Daniel, however, is his hopefulness. He's the single most hopeful person I've ever met. If you're looking for encouragement then he's the guy you're looking for, while being hopeful and cheerful at the same time, I can assure that after you end a conversation with him you'll certainly feel better.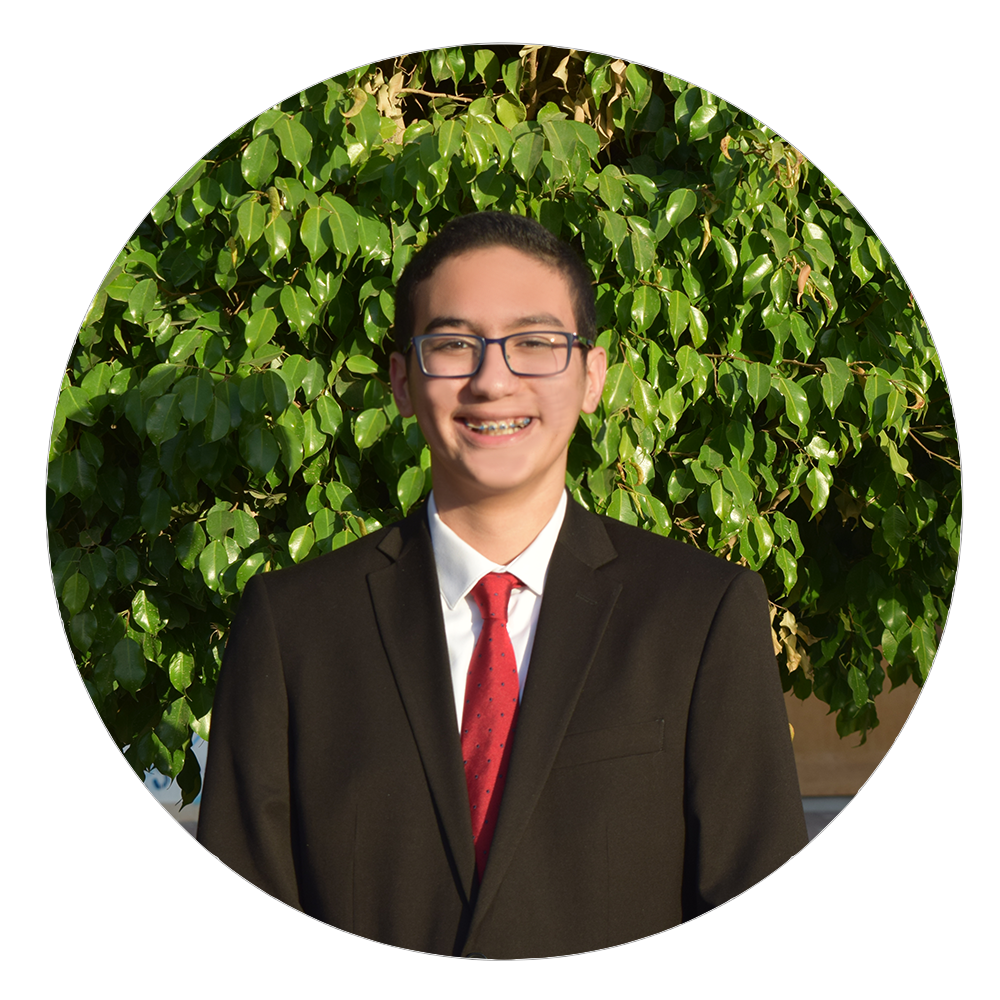 Seif Mansour
Crisis Officers
Get to know Seif!
Seif is one of my favorite people on earth, and is soon to be yours. His knowledge surpasses the average human's, he literally has knowledge about almost anything in the world; which is why when I found out Seif had become one of the Crisis Officers of OISMUN XI, I knew he'd be an astonishing asset to the team. He is one of the funniest people I know, yet when it comes to work, his work always comes out with outstanding quality. Seif's the most caring friend anyone could have, even if he hates a person, he'd still care about them. And even though Seif is shy, when you get to know him, you'll actually understand Seif, you'll understand his humor, his sarcasm, and his movie and TV show obsession (He never fails to give excellent recommendations because he's seen thousands of them). Seif also has his own unique yet wonderful spirit; it's hard to explain, but you can always feel it whenever he's around you. And as cliché as it sounds, and even though Seif doubts himself a lot, I'm 100% sure he'll make it big someday.